A gift basket filled with high-quality foods can be a luxurious present to receive, with lavish products all bundled up and personalized to suit various tastes, personalities, and occasions. 
But if you are going to send a gift basket to a special someone, client, or corporate team, you want to find a provider who can create that luxurious experience. After all, not all gift baskets are made equal, and you want a company that can bring your gifting vision to life.  
We've included our top five things to look for in a provider here.
1. Look for a Provider That Uses Quality Products
First, check to see what brands the basket provider works with. Ordering an exquisitely packaged luxury gift basket will only meet the cut if high-quality products are inside. Genuine luxury gift basket companies will clearly detail the value of the prestigious brands that they offer.
2. Consider the Company's Years in Operation
In any industry, there's a lot to be said for a company that's been in service for many years. Longevity implies a top-tier provider that customers keep coming back to. Leading gift basket company NutcrackerSweet.com is an excellent example of a veteran option. With over 35 years in business (and counting), this luxury gift basket provider is an industry leader due to first-class products, prestigious customer service, and exemplary client satisfaction. 
3. Seek a Modern, Forward-Thinking Approach
As much as it's important to find a provider that has years of experience in the industry to back up their claims, you also want to ensure the business isn't dated. NutcrackerSweet.com, for one, has been in the industry for 40 years but refuses to stay stagnant. The company's success can be attributed to its new, innovative catalogues, released year after year, and its constant sourcing of new, popular, high-quality modern brands that people love.
4. Look for a Company That Goes Above and Beyond
When you're looking to send a luxury gift basket, you want the ordering experience to be partnered with white-glove service. One way in which a high-end gift basket company can exceed expectations is by offering customization. 
Personalization options like celebration-specific ribbons for individual baskets, and for corporate orders: branded baskets, branded stickers, and custom notecards featuring your company logo can make all the difference. This keen attention to detail will allow you to tailor your gift and give it an elevated edge.
5. Check Reviews
Reviews are a great indicator of past customers' experiences and overall satisfaction. Check social media, Google, and website reviews and comments to gain insight into ordering and product experiences.
6. Transparency
A thoroughly considered website that has clear product descriptions and photos, a detailed breakdown of shipping options including locations, times, and logistics, an up-to-date digital catalogue, and real-time product reviews all indicate that the company you're looking at will absolutely fulfill your needs. 
Take your time to browse the websites of luxury gift basket providers until you find one with superior attention to detail.
Final Take Away
A prestigious luxury gift basket provider will tick each of these boxes and several more. Sending a basket (or baskets) to a friend or loved one, team members or corporate associates and clients is a fantastic and generous gesture. By following these guidelines, you're sure to delight the recipient with a quality gift basket, create a luxurious gifting experience, and leave a positive memory for many years.
Want to read more of our latest posts? Check out our overview of gastronomy jobs in New York City.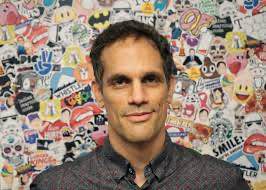 Andrew is the founder and CEO of StickerYou, a global, e-commerce leader in custom-printed, die-cut products that empowers consumers and businesses to create high-quality materials for personal expression, marketing, and packaging.