New York City is one of the biggest cities in the world and has a soul to match. With 8.5 million people populating the Big Apple, it can be said that it is the physical incarnation of the American dream, right after Las Vegas and Los Angeles. 
The metropolis holds hundreds of different cultures, with estimates ranging around 800 for languages spoken around the city. Knowing this information, it comes as no surprise the gastronomical culture of the city is one of the most advanced ones in the world. The city is a kinder egg of surprises waiting to be popped open and played with. 
There are around 8 million mouths to feed in this city, opening up hundreds of job choices for people working in gastronomy. This line of work is a dream for many, especially those who have experienced the versatile beauty of the New York City food culture and wish to experience it from the back of the house rather than as a guest. 
Finding a Gastronomy Job Seems Impossible…
With so many options, finding a gastronomy job can seem impossible, but Lensa and other job search platforms are here to make the hunt easier. Lensa can not only help you discover your hidden soft skills with their AI-functioning workstyle game but also help filter out jobs that wouldn't suit your preferences.
From creating a resume to getting called in for an interview, Lensa can be there to guide you and make the process as easy as possible. This is especially important since the NYC gastronomy world is oversaturated with people wanting to work but not suiting the positions available. 
The food industry isn't an easy one to survive in. It is high intensity with long hours and often not enough pay. Don't let this discourage you, though, the industry is highly rewarding in more ways than one, and there is no better way to live than with a passion. The gastronomical circles of NYC run on fervor, nicotine, and a drive always to learn and do better. 
We will be looking at the array of different jobs within gastronomy, the positives of working in it, the negatives, and the specialties unique to the city of New York.
The Gastro-Industry of NYC 
When someone thinks of gastronomy, the first thing that comes to mind is a chef. That is a noble career goal to have, but there is more to gastronomy than just being a chef (not to mention the various hierarchical positions found inside a kitchen). 
You can be a food and beverage director after years of experience under your wing. This line of work makes you the face of operations for the location you work for. As director of food and beverages, you are riddled with many tasks, including event planning, overviewing restaurant dining, banquet operations, managing members under your wing, stock organization, and so on.  
As a cook, sous-chef, chef, or any other BOH staff, you will find that your job is your life. Though difficult, it is the line of work where gastronomy is the core of what you are doing and you often have a love-hate relationship with it. Your work enjoyment will depend greatly on where you work and who you work with, which is also why job search boards can help you find a positive place.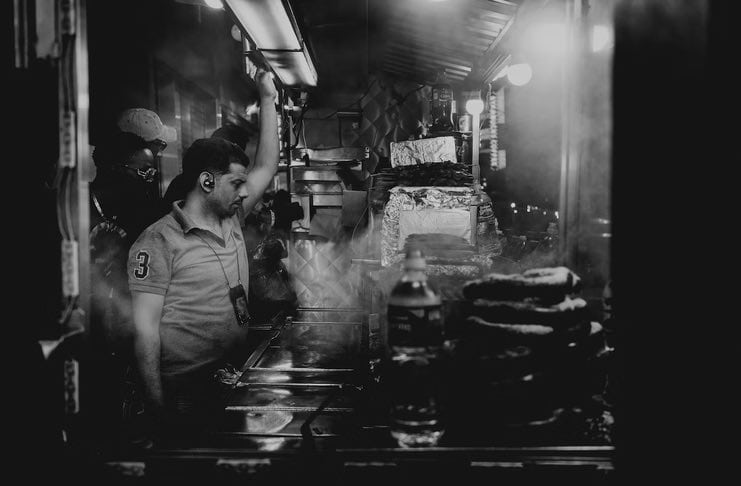 Catering is also very important in the gastronomy climate of NYC. Events are constantly happening and there needs to be someone who brings the food. Catering, if organized well on the culinary and business side of things can bring great profit and self-fulfillment. 
Becoming a gastronomist or joining any type of food science is one step further in the job market. You will need an academic degree and a strong knack for science to be able to think about food on a molecular level. This isn't only handy in landing you jobs with bigger companies for development but also can lead you to fine dining since both focus on elevating food. 
Pros and Cons 
As mentioned earlier, working in gastronomy, especially in NYC, can result in extremely long work hours with no stopping. This is the case globally in any big city since demand never ceases. Nonetheless, the ability to scale positions in the industry and the creativity you can have once you have reached higher positions immediately show you the fruits of your hard work. 
Pay varies greatly depending on the job and on the location of where you work, so don't expect much when you're first starting out. Most professionals in gastronomy have humble beginnings, which is also why gastronomy is great at creating equality throughout its work opportunities. If you have a passion for food and a drive that'll keep you enduring, this line of work is ideal for you.