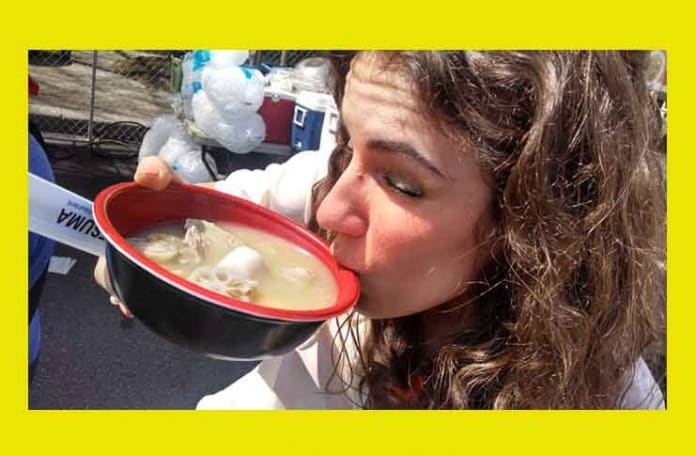 The winners of the NYC Big Apps competition were recently announced.   This competition was created by nyc.gov for app developers to come up with the best and most innovative ways to use information available on publicly-available nyc.gov databases.  There were $20,000 in prizes awarded, with the Grand Prize Winner for Best Overall Application receiving $5,000 and the Grand Prize Winners of the Investor's Choice, Data Visualization and Popular Choice Awards each receiving $2,500.  All winners also receive an invitation to lunch with Mayor Bloomberg.  The Winners are:
Best Overall Application – Grand Prize Winner & Data Visualization Award – Grand Prize Winner
WayFinder NYC –Victor S., Brooklyn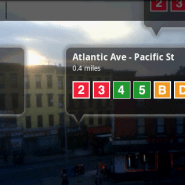 Data Set(s) used: NJ PATH data
Find the nearest and best directions to New York City subway and NJ Path stations on your Android phone. Way to go! Wayfinder, NYC's augmented reality app, is designed to help you locate the subway and PATH stations nearest you. Website http://www.wayfindermobile.com
Investor's Choice Award – Grand Prize – NYC Way: 30+ NYC iPhone Apps in One –OneDerr T., Jersey City, NJ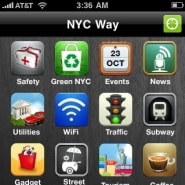 Data Set(s) used: Electronics Stores, Restaurant inspection results, Weekday Traffic Updates, Weekend Traffic Updates, Directory of Hiking Trails, Directory of Ice Skating Rinks, Directory of Nature Centers, Directory of Recreation Centers, Directory of Swimming Pools, Directory of Zoos and Aquariums, Fire and Medical Response Times FY2009, Cultural center, Library Locations, Post Office Locations, Wifi Hotspot Locations
NYC Way is an iPhone application that bundles a variety of NYC resources useful for locals and tourists alike. Experience the power of 30+ NYC related iPhone apps packaged into one. NYC Way is location aware and provides you with information sorted by proximity – based on your current location. Alternatively, you can choose to search far off locations by entering any NYC zip code.  The app allows you to update your facebook status or send out a tweet about any place you visited after discovering it on NYC Way.
Download the app from the app store – search for 'NYCWay'.  With love from a group of NYC enthusiasts who want to contribute to the city that never sleeps!
Website http://www.nycway.com
Video of Application http://www.youtube.com/watch?v=GJc4INCQz4U
City Talent Award -New York City Parks and Recreation Online (NYCPRO) – Josh P., New York City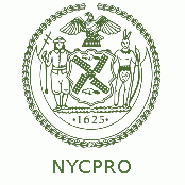 Data Set(s) used: Map of Parks, Map of Baseball and Softball Diamonds, Map of Beaches, Map of Handball Courts, Map of Pools, Map of Sprayshowers, Map of Basketball Courts, Map of Golf Courses, Map of Playgrounds, Map of Soccer and Football Fields, Map of Tennis Courts, Map of Water Fountains, Map of Tracks, and Neighborhood Names.
New York City Parks and Recreation Online (NYCPRO) is a web application that lets you discover parks and recreational opportunities in New York City. You can search for parks by neighborhood, as well as limit your search to certain recreational activities. You can also locate other ammenities on the map, such as bike shops, restaurants, hospitals, landmarks, or lodging with the map search, and you can locate multi-use trails in the city.
Website http://neocartography.com/NYCPRO/
Video of Application http://www.youtube.com/watch?v=yeP19qE1OdY
Congratulations to all the winners!
…And make sure to try out these NYC apps.