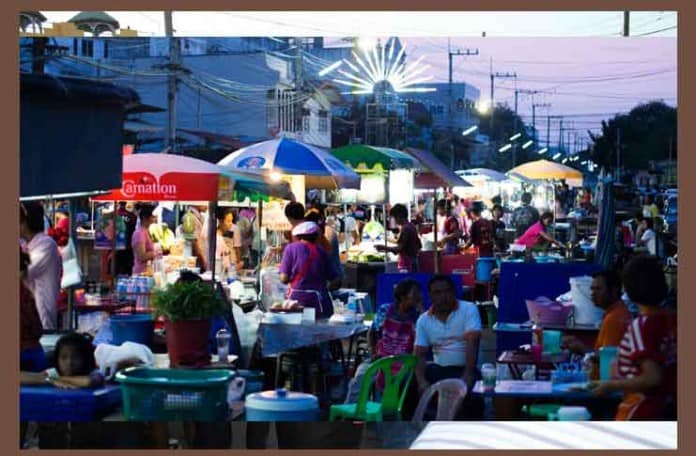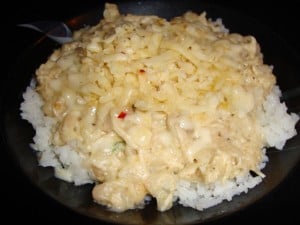 Since I'm snowed in, Today's Lunch is white bean chicken chili that was made for our Super Bowl Party last Sunday.  We always make too much food for parties, and a couple of friends cancelled due to illness, so we had plenty left over for eating during the week.   Good thing too, with this blizzard.
This is a white chili, not a tomato-based one.  It has white (Navy) beans, shredded chicken breast, green chilies, and it's topped with shredded pepper jack cheese.  In my opinion, this type of chili goes better with plain white rice, and the darker chilis go better with yellow rice.  As with most chilis, it gets even better after a day or two, after all the flavors have lived together for a little while.
Today's Lunch was a winner.  The chili was excellent and the price was right.  (If I didn't say so, I might be looking for a new place to sleep tonight, but it truly is one of my wife's best dishes.)   The recipe for white bean chicken chili will be posted later this week for Friday's Recipe.