August 12th, 2010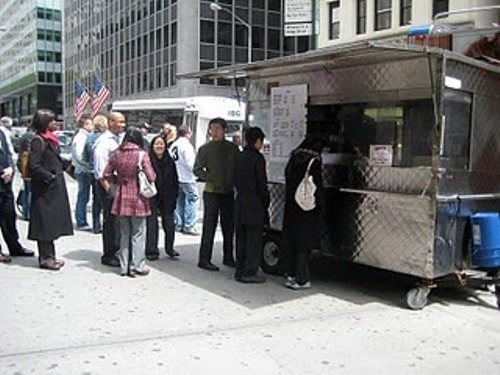 It's time for this week's installment of Wall St. Winners – reviews of downtown street food vendors by FiDi Mama of the Money Grub blog.  Unfortunately, this is the last review being done by FiDi Mama because she recently moved out of the Financial District and will be doing other things (like raising her child).
If you would like to write a review about a particular street food vendor, please email perry@newyorkstreetfood.com.  It doesn't have to be a FiDi street food vendor, or even in NYC.  If it's great street food, we want you to tell us about it.
We would love to have some new voices on New York Street Food, and we know many of you have interesting things to say.  Of course, a regular downtown correspondent to replace FiDi Mama would be awesome too.
This week's Wall St. Winner is the Jamaican Curry cart on Whitehall.  What makes them a Wall St. Winner?  Find out after the jump.