We all know it. Covid-19 has changed the world. But did you know that it has also affected the wine industry? Naturally, things have forced the industry to shift more and more toward online sales and digital marketing. The latest Nielsen research shows that wine sales through e-commerce channels have grown substantially. A big chunk of this is thanks for Wine delivery Clubs and Wine Subscription boxes. In this post, we discuss the advantages of these services.
This pandemic has practically destroyed wine bars. It will probably take months, or even years, until we'll be able to visit a wine bar again, in the normal way we know. For Wine Clubs and Subscription boxes – which offer consumers the convenience of buying wine online, this is a once-in-a-lifetime opportunity. It's on them to prove to us that they are worth our time and money.   
What Are Wine Delivery Clubs & Subscription Boxes?
Like meal subscription boxes or clothing subscription boxes, wine delivery clubs and subscription boxes are pretty much the same. If you're an adult of legal age – you can easily sign up, create an account and enter your delivery and payment details. You'll need to answer a few questions about your taste preferences, and you're on board.
These online businesses deliver hand-picked and curated wines right to your doorstep. You usually receive Wine Boxes based on what you like (the questions you answered about your taste preferences!). Most wine subscription boxes and clubs deliver a new wine box every month or every quarter. They usually offer complimentary a la carte buying options as well. If you're looking for an excellent wine club that you can join, you can check out bestwineclub.com and you'll surely be able to find one.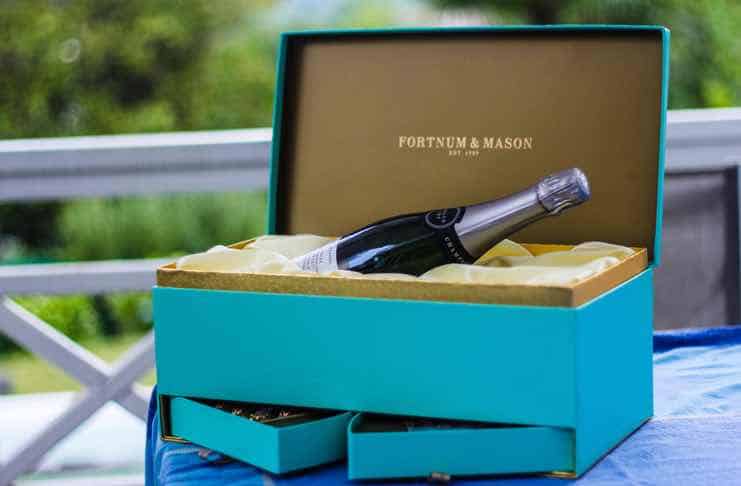 What Are The Alternatives To Wine Subscription Clubs?
Before we delve into the advantages of signing up for a Wine Subscription box or a Wine Delivery club, what are the common alternatives? 
Local Wine Shops
Well, these start from our local wine shops. These are usually high-end and expensive. 
Local Grocery Stores
We also have our local grocery stores or Drugstores, where the economy of scale delivers lower prices. This makes them an excellent place to find value wine buys, but – it takes quite a bit of time off our hands.
Warehouse Stores
Big warehouse stores like BJ's, Costco, and others are perfect for bulk buyers, but not for consumers like us. You'll need a Wine Guide and a day or two to find your way in these giant warehouses. 
Wineries
For those of us fortunate enough to live near a wine-producing region, we can easily drive and pick up a few high-quality bottles. However, this is probably the most time-consuming alternative, and usually more expensive than the rest.
Having said all this, it's no surprise that wine subscription boxes and wine delivery clubs have seen an exponential uptick in their business. They are easily accessible online, provide high-quality, and are quick. According to Wine Enthusiast Magazine, online sales are booming, but many are wondering if they'll last. If you want, for example, to follow the Rum bottle sales around the world – you can do so on platforms like www.spiritradar.com, where you can actually discover new bottles, view sales history, and more. However, let's delve now into the advantages of the online sphere – according to which we at least think – it will last.
Advantages of Wine Subscription Boxes & Delivery Clubs:
1. Let the Experts Pick the Wine For You
If you're not a wine expert and do not want to spend time on research, tasting, and deliberating which wines to get – a Wine Subscription Box can help you. Most of these services offer hands-off personalization and choose the wines for you. They practically provide you the fun of discovering new wine tastes – without all the hassle. The higher-end clubs do a detailed job of personalizing your wine selections, by giving you longer and more specific questionnaires. Others, like the Martha Stewart Wine Club, choose your wines based on color preference (red or white wine, and more).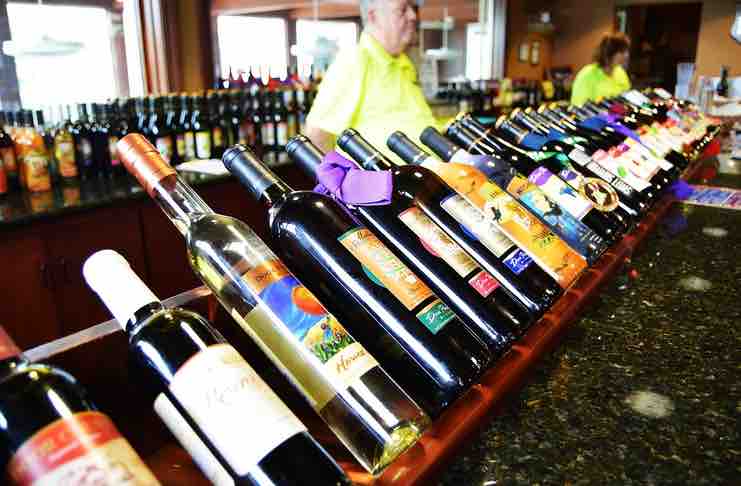 2. Wine Subscription Boxes Save You Time
The above-mentioned hands-off personalization can save you lots of time. Going to local wine shops, groceries or wineries – is time-consuming. Becoming a member of a wine club takes all that from the list of your weekly tasks. Plus – don't forget that carrying the wine back home can be quite a burden. I personally love the pampering feeling of getting that box of wine delivered to my doorstep every month. 
3. You Get Exclusive Offers & Discounts
Want to get free tickets to wine tasting events? Well, many Wine Delivery Clubs offer these from time to time. On top of that, they offer exclusive discounted rates on selected wines, and of course free delivery. In case you're a wine lover who appreciates a glass every day, a membership can save you up to 50% on wine purchases every year. Also, some high-end wine clubs will deliver from time to time unique, limited, or rare wines that cannot be found in stores. This makes the whole experience much more fun and special.
4. You Can Customize Your Wine Box
If you're not a beginner and want to take the wine selections a bit more into your own hands – you can. Some Wine subscription clubs offer similar features to online wine warehouses. This allows you to customize your box as you wish.  
5. You Can Get Flexibility
The good wine subscription clubs will offer you flexibility, and won't force you to purchase 15 wine bottles every month. That could definitely give you a storage headache. However, a serious club that has its clients in mind first – will let you choose the quantity that is right for you. They will also let you decide the exact timing of every delivery. Make sure you choose a wine club that offers flexibility and also allows you to pause or cancel your subscription at any time without any penalty.   
6. You'll Gain Points & Rewards
Many of the Wine Delivery Clubs offer a cool benefit of loyalty schemes, under which you can gain points or credit for each purchase you make. You'll need to read through the terms and conditions. Make sure the validity of the points is for at least 1 year, and that there's no obligation to purchase a high number of wines. For serious wine lovers, this is definitely worth it.
10. You'll Be Safer, For Now…
In the era Covid-19 (and I hope it ends soon!), every visit outside can be dangerous, especially for the elderly. Wine subscription clubs take that risk away from the equation. You get the wine box delivered to your doorstep. But then again, this factor will disappear eventually…
Conclusion
Yes, buying a few bottles of wine in a big supermarket or warehouse store will get you a better deal than paying for a wine subscription box. However, if you take into consideration all the factors mentioned above – you'll probably end up in a wine delivery club after all. 
Want to read more of our wine-related posts? Check out our 10 tips for baking with wine, our tips for pairing wine and food, or our 5 most popular wines this year.