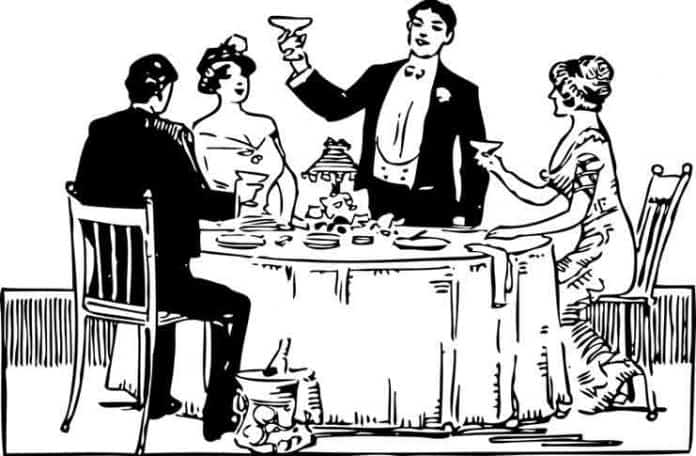 The digital market has influenced a lot of people in many ways, especially when planning on an important event. Finding services for your event has been made easier now through online searches. Special occasions call for catering services, like Elia Taverna, to meet your needs.
Consumer behavior changes in time, and you can't just trust any service that you see online. Still, there are genuinely impressive catering services available, but you have to be diligent enough to find them.
Here are five tips to help you find the best caterer near you.
1. List Your Needs
You need to create a list of your needs for your event, focusing on the most important things that matter for your event. This would help you organize things and make sure you do not miss anything for your special occasion. Using the list you've made, you can also reduce your choices of catering services that don't meet your requirements.
You can start by writing on a small piece of paper almost anything that comes up in your mind. As the list grows bigger, you can begin by rating your items in order of importance. Then, eliminate items that don't necessarily need catering services (which you can provide by yourself). Some things to add on the list include:
Event Management (activities, date, location, and theme of event)

Number of guests and their food preferences

Invitations to guests

Sponsors and partnerships

Processing of papers for the venue, as well as the caterer

Event staff (emcee, kitchen staff, ushers, etc.)
2. Budget Your Costs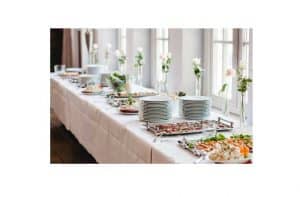 Knowing your budget involves estimating the amount of money you're willing to cash out. Budgeting allows you to limit your choices of catering services. Some people are on a tight budget choosing low-cost services, but some are willing to pay more for high-quality services.
Budgeting doesn't necessarily limit your costs for the services but allows you to choose an appropriate price for the right service. For effective budgeting, you can estimate the number of guests and name a price for each person. You can also budget your cost with each food and additional services you might be interested from caterers. In some cases – Food Truck Catering is a more cost-effective solution, although it's not always the case, so do your homework and compare all options.
3. Know Your Caterer
Get a lot of information about your caterer by doing some research. Research thoroughly to avoid caterers offering good services at a reasonable price, but serve bad choices of food. Knowing your caterer allows you to make sure that you get the right services that you desire.
Knowing your caterer involves a lot more than just knowing he serves good food. You need to put their catering services into consideration as well. Some services include:
Cancellation Policy.

Customizing menus for your convenience.

Expertise in handling kitchen duties.

Giving insurance, in case of unfortunate accidents.

Handling your event in a professional manner.

Interested in fulfilling your needs.

Maintaining a good reputation.

Offers free tasting.

Presentation of dishes.

Unique decorations and design for tables and utensils.
You can create your own standards for the services you want to see from caterers. You can then compare your list to the list of services that your caterers offer and determine if you'd pursue doing business with them.
4. Consider Your Caterer's Menu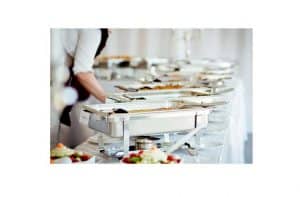 Take a good close look at their menu and ask for a free taste of their dishes. Considering their menu gives a variety of choices, only serve dishes that your guests will surely love. With this, you can eliminate caterers whose cuisine and cooking style isn't on your preference.
It's not enough to know what types of food they're willing to serve, but you need to taste each one you choose. You should also consider caterers who are willing to customize their menu to your desired way of cooking. Furthermore, knowing their menu allows you to match your choice of dish and the beverage to go with the dish.
5. Understand the Contract
Make sure you read every detail and information written on the contract. It's not enough that you read them, but you need to agree and understand every detail of it. The contract explains all services that they offer and the policies that go along their services.
This is the crucial part of hiring a catering service for your event and never forget to ask for one. Your payments are considered useless if there's no contracts signed between both parties. You should obtain a copy for yourself and hire an attorney to confirm the contract if needed.
The Bottom Line
You should always remember that caterers have reputations to protect and getting references will help a lot to separate the good ones from the bad ones. The next time you're looking for caterers near your town, remember these tips and celebrate a great event!