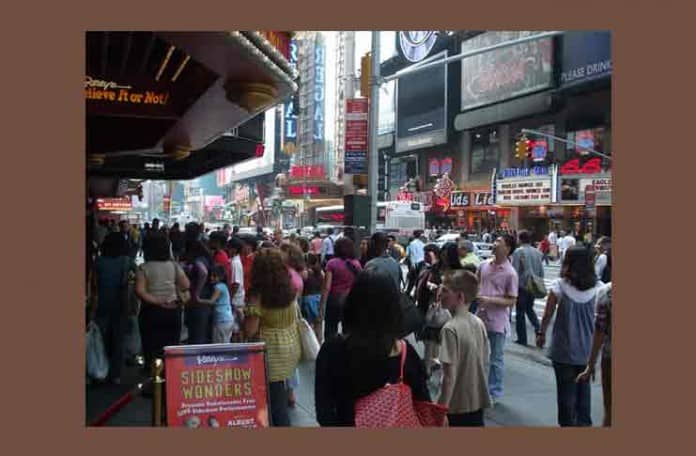 The Vendy Awards have announced this year's finalists for the Vendy Cup, which takes place this Saturday on Governor's Island.
In a break from past years, this year's main category will have 7 vendors vying for the Vendy Cup.  In past years, no more than 5 vendors competed for the Vendy Cup.
First up are our friends from Souvlaki GR, who won the Rookie of the Year Vendy Award in 2010 with their awesome souvlaki and Greek fries. Souvlaki GR will be strong contenders in the main category, which is loaded with Latin vendors.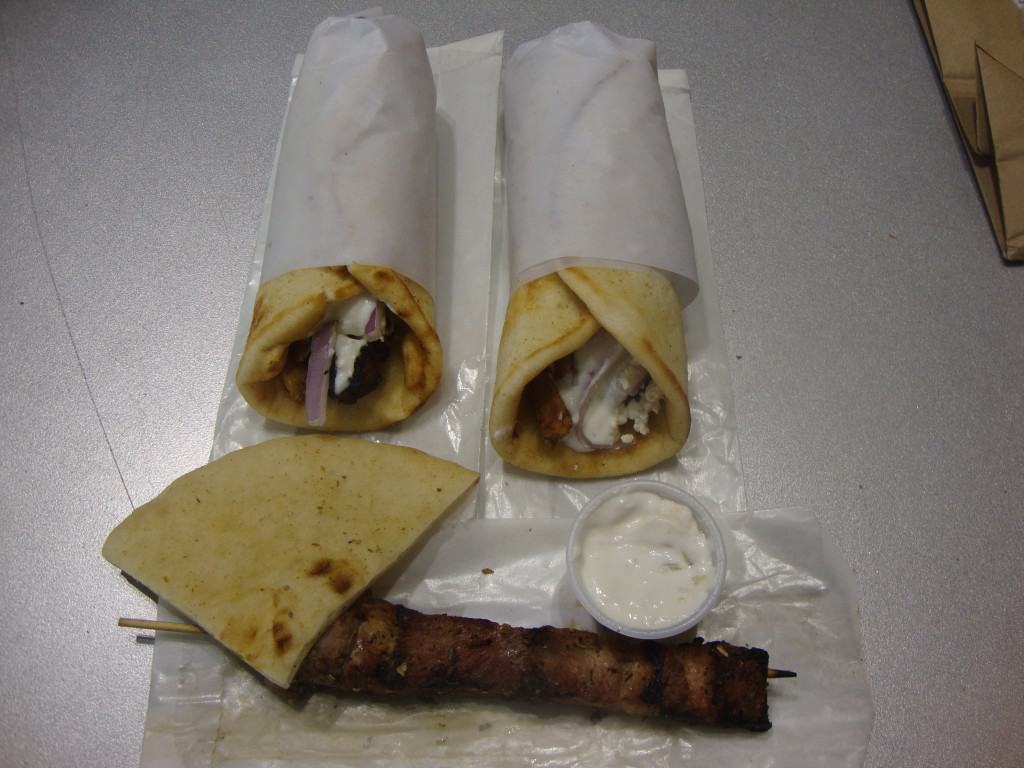 Solber Pupusas, from El Salvador via the Red Hook Ballfields in Brooklyn, is another strong contender.  Their pupusas (stuffed with delicious shredded meats and veggies) are very tasty.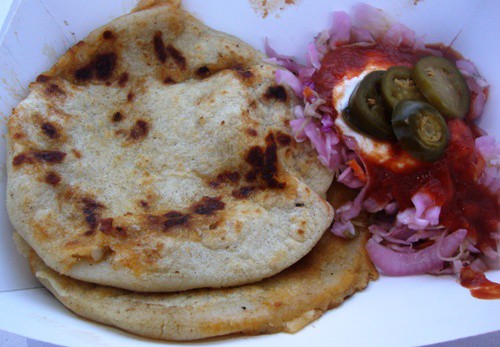 We've been writing about Eggstravaganza for quite some time.  Arturo Macedo started out serving great breakfasts on Park Ave & 52nd St, then expanded to lunch.  His Mexican wrap is an excellent breakfast or lunch, with eggs, potatoes, chorizo and cheese in a wrap.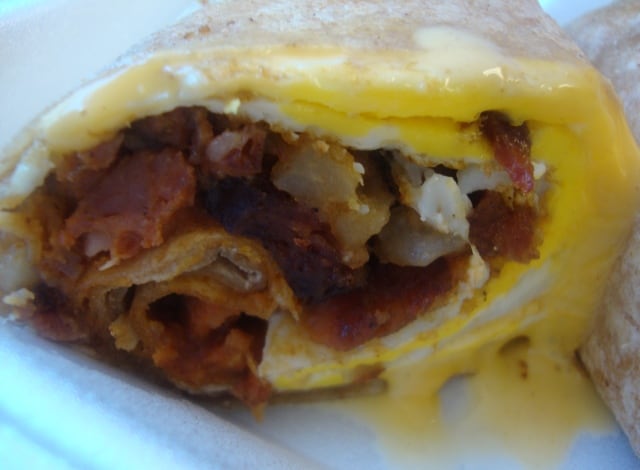 The Trini-Paki Boys cart has been a fixture on 43rd St & 6th Ave for a long time. They mix Trinidadian and Pakistani cuisines into their own unique blend.  Don't forget to ask for their tamarind sauce over your chicken and rice.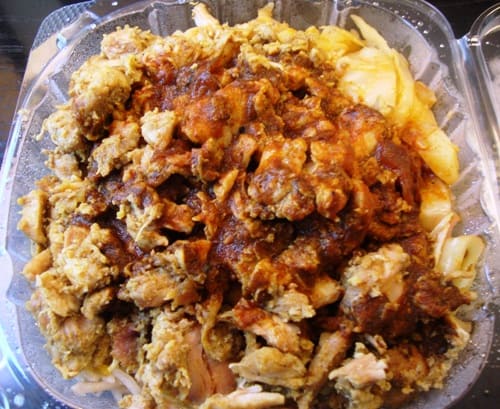 Other contenders for the Vendy Cup are Mexican Tamales Guadalupe from Brooklyn, Chimichury el Malecón, serving Dominican burgers in Washington Heights, and Sam's Falafel, a fixture in the Financial District for 14 years.
I better start dieting now, because I'm gonna be eating a ton this Saturday on Governor's Island.
Good luck to all the Vendy Cup Finalists.