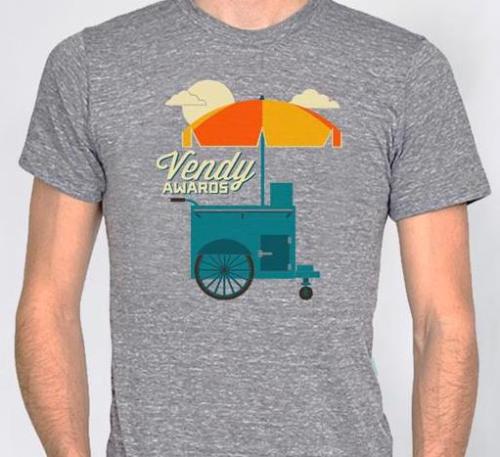 Seven years ago, long before food trucks were popular, the first Vendy Awards were held in a garage in the East Village. Much has changed since then, but the Street Vendor Project and the Vendy Awards are still spreading love and respect for street food and the hard-working people who serve it up every day.
The 2nd Annual Vendy Awards will be held in Los Angeles, on Sunday, June 24th in Pan Pacific Park.
Public nominations were solicited to determine who will be the lucky vendors invited to compete against each other for street food glory.
At the event, there will be a team of distinguished judges scoring the finalists and deciding who get the coveted Vendy Cup.
Finalists and judges will be announced in the coming weeks.
Everyone else gets to eat, drink and be merry.
Tickets and information are available here.  Get them while they last!  If you love street food, it's one of the best events of the year.
We've been to the last 3 Vendy Awards in NYC, and they have consistently been one of the highlights of the year.