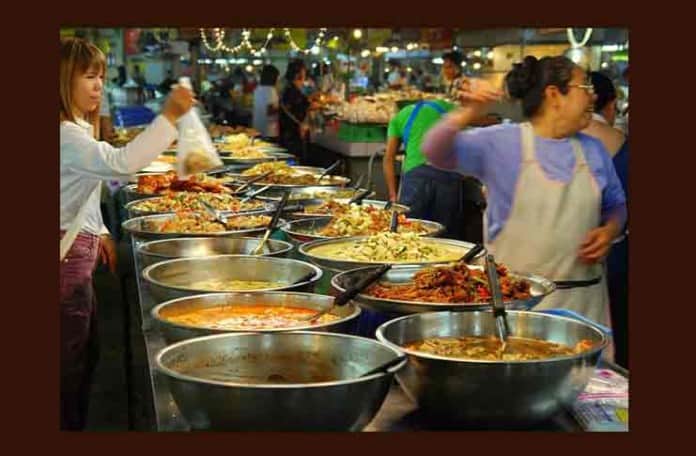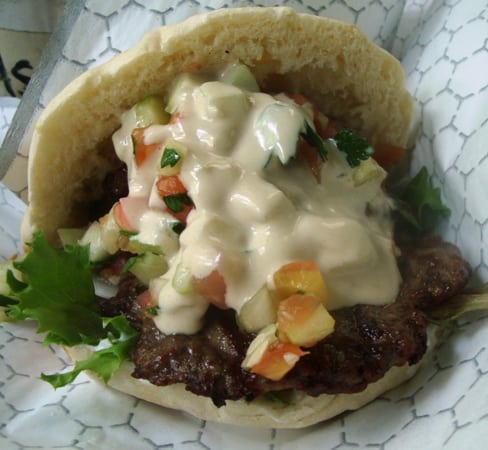 The Vendy Awards has added another new category for 2011 besides the Hero's Award – The Best of NJ.
We've had a New Jersey section on New York Street Food for quite some time, because Northern NJ is as much a part of NYC as Queens or Staten Island – and they have great street food vendors!
We must say, the Vendy Awards did their homework.  All the NJ nominees are excellent.  In alphabetical order, the Best of NJ nominees are: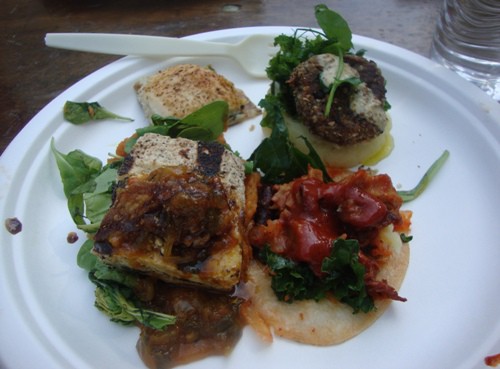 The Cinnamon Snail – Who says vegan food has to be bland?  This vegan truck, owned and run by Adam Sobel, was a Vendy Award Finalist in 2010 in the Rookie of the Year category.  Their dishes are often fiery hot, but always exceedingly well-spiced and the menu well thought-out.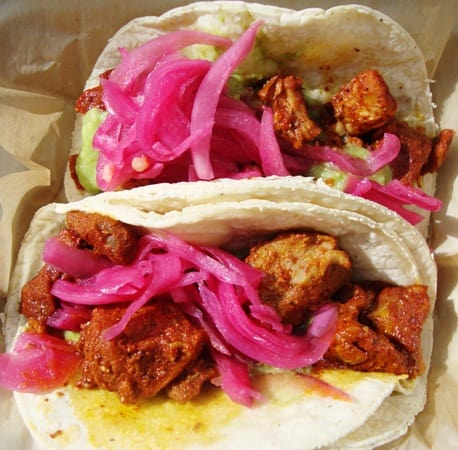 The Taco Truck – This NJ taco truck opened a storefront in Hoboken last year, have forged a great partnership with the NY Red Bulls, and are now a regular fixture at the High Line food truck Lot On 30th St.  That's because their tacos are delicious – fish tacos, roasted pork tacos and much, much more.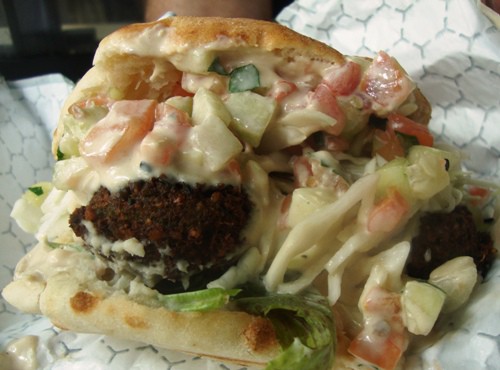 Two Pitas In A Pod – The two Podsters, Athos and Scott, make some of the best falafel sandwiches around, but what really blew us away was their homemade lamb kefta sandwich.  They actually grind their own meat (you know what I mean) and add their own special blend of spices for a kefta that puts others to shame.  If you don't want to wait for the Vendy Awards, you can check out Two Pitas at the All About Downtown Festival in Jersey City this Saturday.  It's free, and there will be 9 other food trucks there too, including Korilla BBQ, Luke's Lobster, Coolhaus and more.
Congratulations to all the Best of NJ Finalists.  We look forward to trying even more of your food at the 2011 Vendy Awards.