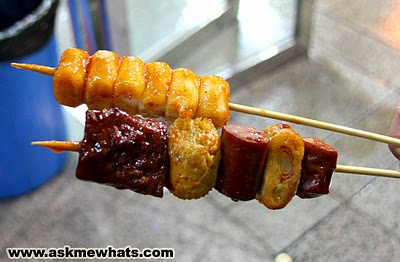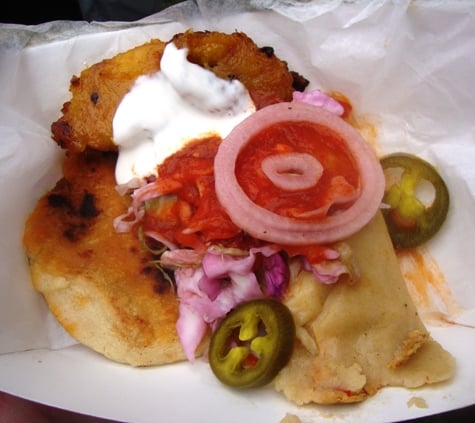 The Street Vendor Project has come up with a new and innovative Vendy experience besides the Vendy Awards.  Last week in partnership with the New Amsterdam Market, they unveiled "International Meats Local", New York's first sustainable street meat event.
This Sunday May 6th, International Meats Local welcomes back five of the Vendy's most beloved vendors to participate in a unique and challenging experiment.  Using locally and sustainably sourced ingredients, vendors will reproduce their most iconic dishes.
Featuring Solber Pupusas, Guadalupe's Tamales, Eggstravaganza, A-Pou's Taste and Veronica's Kitchen, the tasting event will offer market-goers the chance to experience old favorites in a completely new and sustainable way.  A true taste of New York, international flavors and local products will come together to promote the economic, environmental and nutritional benefits of food justice.
This pilot event will be New York's first sustainable street meat experience, and hopefully the jumping off point for a long and exciting relationship between New Amsterdam Market and Vendy Awards vendors.
Tickets are on sale now and can be found here.  A general admission ticket will give you access to a curated area and a generous tasting of each vendors dish.  The early bird ticket will give you a chance to meet the purveyors and vendors an hour before the event kickoff, during an exclusive "meet & greet" tasting experience.
What: International Meats Local
When: Sunday, May 6, 2012
Where: New Amsterdam Market at the Old Fulton Fish Market
Time: Admission starts at 12:30 pm, closes at 4:30 pm; Early Bird starts at 11:30 am
Price: $20 general admission, $30 Early Bird
Profits from this event go towards the mission of the Street Vendor Project – helping to improve the working conditions of street vendors in New York City.