Memorial Day Weekend…normally I spend it as a lovely 3 day weekend of nothing. Nothing has become one of my favorite things. Winnie the Pooh quote:
'But what I like doing best is Nothing," said Christopher Robin.
'How do you do Nothing?' asked Pooh, after he has wondered for a long time.
'Well, it's when people call out at you just as you're going off to do it, What are you going to do, Christopher Robin, and you say, Oh, nothing, and then you go and do it.'"
This past Memorial Weekend I had gotten an Invite to the South Hampton Inn Summer Kick off BBQ. So I was going to do something.
Growing up on LI I have fond memories of the end of the Island. Montauk was where my Uncle docked his boat. Summer's there were filled with driving around in my Aunt Terry's T-bird and looking at the homes in the Hamptons. Mansions and seeing a special class of people. The kind you read about in books you shouldn't read at 15. But I did and I loved it.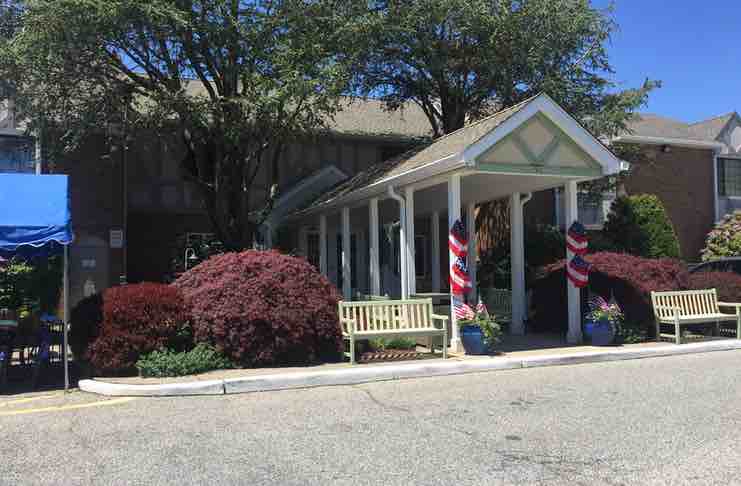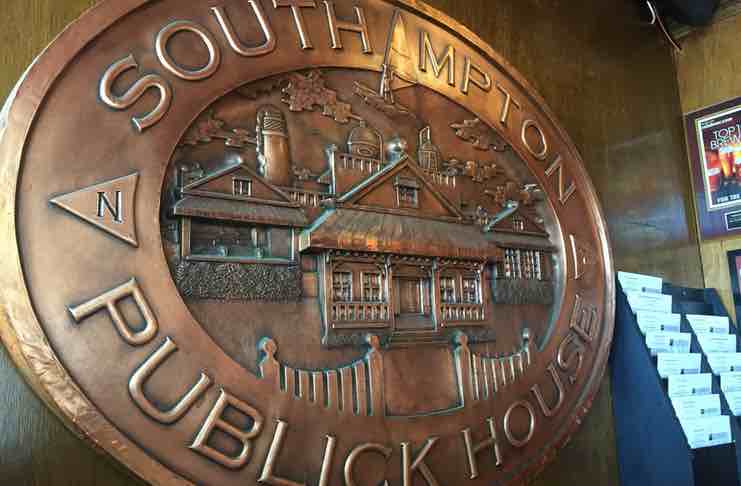 I never could imagine a life of parties and fabulous brunches with fabulous people.
Our summer's as nice as they were modest. My uncle's boat was a yacht but not fancy. The T-bird was a classic. This was my rich Uncle but he worked hard for his money and would never live the way those elite would. Perhaps he could have, we didn't ask how much money he had we just knew it was more than us.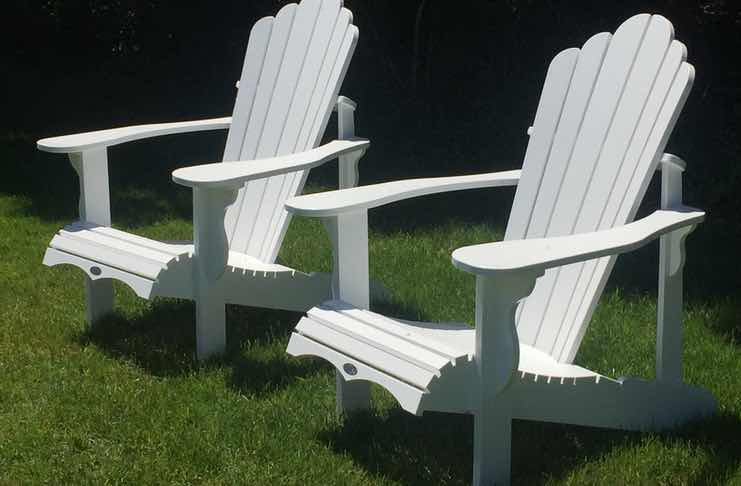 This past Memorial Day spending Sunday driving from the city to the Hamptons was a bit of arm twisting for my photographer but we thought let's find out what all the talk is about.
Wearing our summer best. No sweater around the neck, we just aren't those kinds of folk.
2+ hour drive. We don't have a car, we live in the city where you don't need one and really don't want one. So I was able to add 2 more to the guest list and bamboozled my friend and his wife to drive us out there.
We arrive early to find the Inn a bit worn but with a charm of yesterdays. I'm sure it had it's heyday when the Kellerman's in the Poconos were big.
In all fairness, they had completed a major refurb and renovation.
The grounds are vast. Still needing some tender care and months to make the foliage flourish. The entrance to the Inn was a bit commercial yet I loved the row of bicycles with Nantucket baskets waiting for riders.
Truly this was just barely the season beginning.
The staff at the front desk was lovely. Friendly and helpful.
As I checked in she didn't realize that I was there as invited guest or press. It didn't matter since she greeted us with a warm smile and suggestions for things to do before the BBQ was ready.
Claude's Restaurant was the reason I made the 2.5-hour journey. As the time grew closer we gathered to the back where long umbrella tables began with your typical BBQ fare. Hamburgers, side's bottles of ketchup and mustard jars.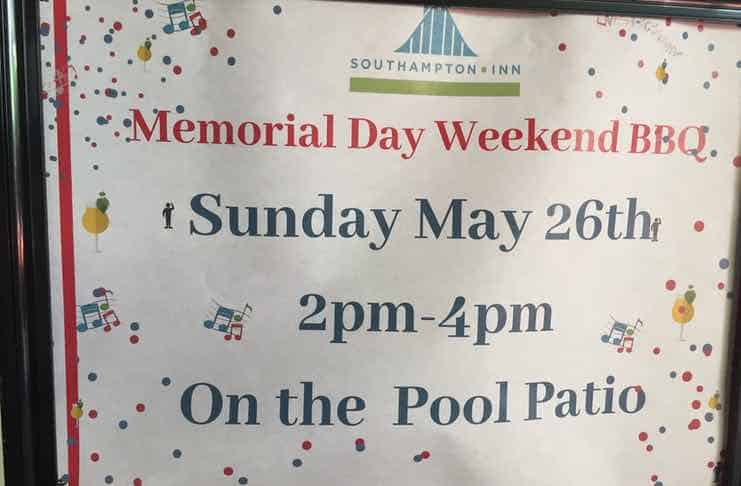 I was looking forward to experiencing all I had read about these BBQ's at South Hampton Inn. The newly updated and fabulous Claude's.
I did not experience any of this.
I was able to take in the warm feeling of the hotel and the front desk staff.
Attending events and writing about them has been a highlight for me.
A few glitches putting this particular event together this year. I hope to be able to try the food at Claude's and write about the menu.
But I was able to enjoy the beauty of South Hampton and this charming Inn.
South Hampton is as pretty and peaceful as I had remembered. It was quiet on the streets and many empty store's. Assuming they aren't ready yet for the many pop-ups.
We went to the South Hampton Public House for a drink when we first arrived as a suggestion by the South Hampton Inn Front Desk Associate.
A great suggestion. A window in the front to people watch and sip on one of their microbrews. The manager made us feel welcome and the residents of South Hampton kept us entertained while watching them carefully attempt to park on the street. Most not getting remotely close to the curb. Not sure if that was the entertaining part or the traffic patrol with the measuring sticks to see how close they or rather how far from the curb they had gotten.
We took a drive down the beautifully manicured streets to try to get a glimpse of the hidden homes. One more extravagant than the next. A quick walk on the beach. South Hampton sand is probably the smoothest sand in all the NY beaches. As the sun set, we left a long day with a long ride home.
Happy we came and happy that the William Sonoma Outlet store was on the way.
Until next time we will be able to visit Claude's and give it the proper review they deserve.
Living and loving in NYC, food has been a passion of hers. East Coast to West, Faith's goal is to explore and learn with the contribution of other like-minded foodies. Faith Rein has written for 2Girlsfromabar@blogspot.com. Youtube channel – faith.rein, love food love faith. You can find her @: Faith.rein/facebook (always looking to add friends) / faith rein@twitter / faith.rein@instagram / faith.rein@gmail.com