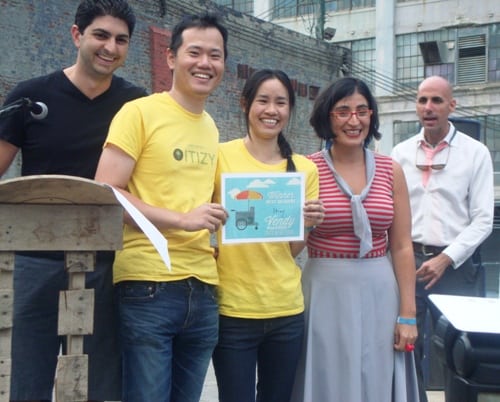 Best Dessert is always a favorite category of ours at the Vendy Awards. We are serious ice cream and frozen dessert addicts, and once again, this was the place to be for delicious desserts.
Itizy Ice Cream had a great selection of ice cream and sorbet. Co-owner Ann put together a combination dish for us that included Blueberry Mojito Sorbet and Madagascar Vanilla Ice Cream with a small Waffle Chip. Stupendous is understating how good it was.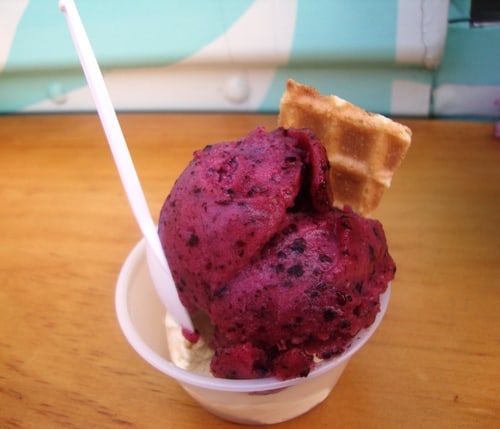 A well-deserved win for Itizy Ice Cream as Best Dessert of the 2013 Vendy Awards.
But there were a lot of other delicious desserts too.
Pop It Baby had a varied selection of ice pops, served from a vintage Citroen truck.
We started with watermelon mint, and went back later for a root beer pop.
Keep your eyes peeled for this green truck. It will be worth it.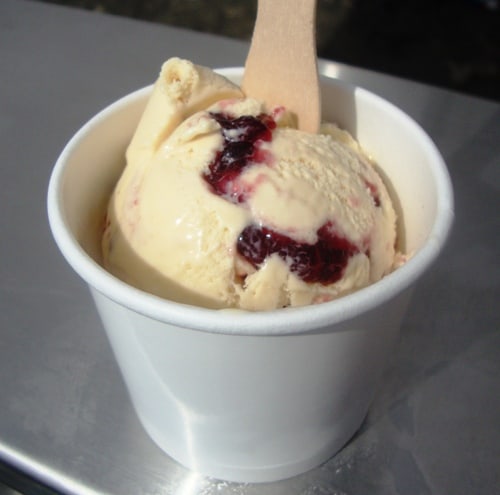 Oddfellows Ice Cream had two selections, Corn Bread and PB&J. We didn't try the corn bread, but the PB&J was off the hook!
They use Welch's Concord Grape Jelly, but freeze it with liquid nitrogen, then smash it into pieces. The frozen pieces are then folded into the peanut butter ice cream. Truly inventive.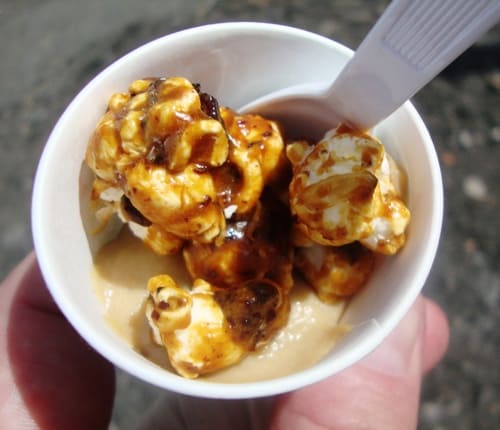 Liddabit Sweets, who just opened a small shop in Chelsea Market, brought Butterscotch Pudding with Bourbon-Bacon Caramel Corn.
We didn't particularly notice any bacon, but we didn't miss it either. The butterscotch pudding was creamy, and the candied corn was a good fit with the pudding.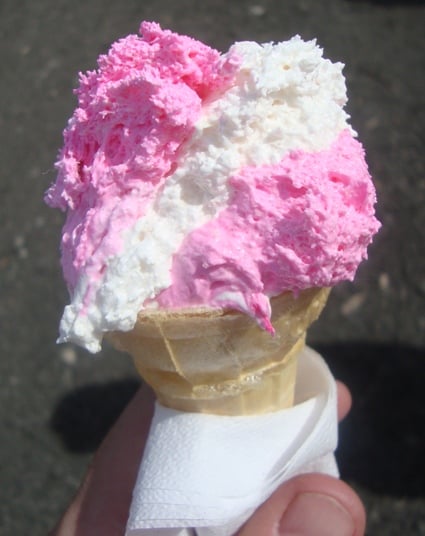 One of the more unusual desserts was Espumilla, an Ecuadorean specialty made with egg whites, sugar and fruit.
Espumilla was served on a cone, and it was extremely light and fluffy. The closest comparison we could make is meringue, but it was differnt from meringue too.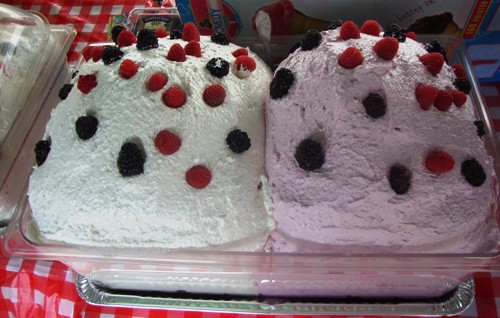 The whole espumilla was a beautiful creation, with raspberries and blackberries studding the dish.
Carpe Donuts had a decent line for much of the day, for their apple cider donuts.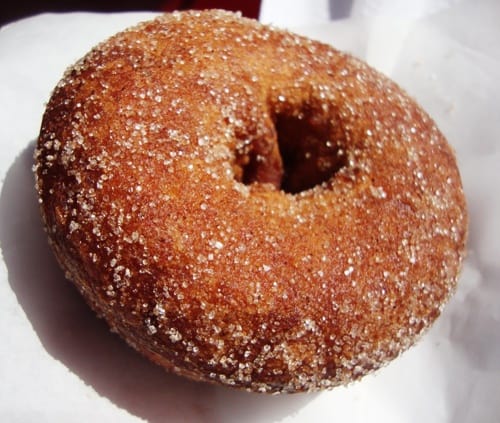 Last, but certainly not least, was Del's Frozen Lemonade. We must confess, as the day got longer and hotter, we stopped by Del's at least 3 times for small cups of their frozen lemonade and frozen watermelon.
With all the food we ate, Del's kept us cool and slaked our thirst, without making us any fuller. A tough problem, but Del's was up to the task.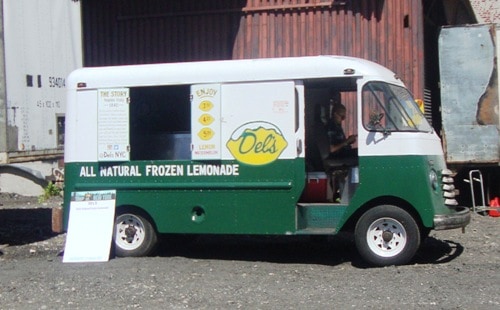 This year's crop of Best Dessert Finalists was strong, but we believe that Itizy Ice Cream was the best of the bunch. Obviously, enough other people agreed with us to give them the win.