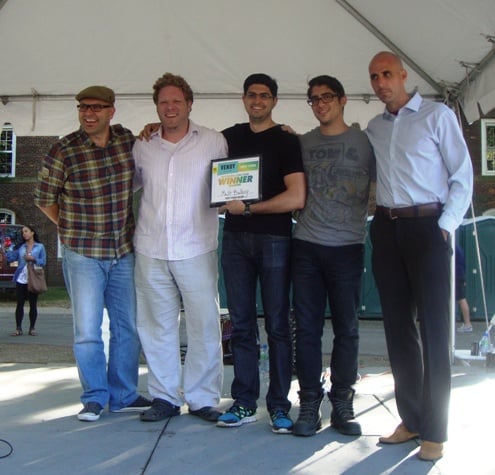 One of our favorite categories at the Vendy Awards is Best Dessert. We have a huge sweet tooth, and have been amply rewarded (with calories and cavities) by Wafels & Dinges, Kelvin Natural Slush, Wooly's Ice and many others.
The 2013 Vendy Award Finalists were jst announced in the Best Dessert category. There are 6 finalists, and they are a combination of dessert trucks and market vendors.
If you recall, last year's Best Dessert Winner was Melt Bakery, a market vendor. Here's one of their winning desserts, which we had at the 2012 Vendy Awards.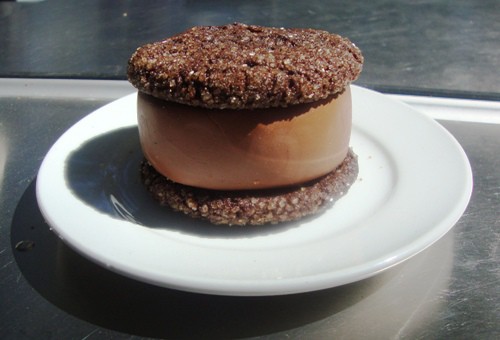 This year's Best Dessert Finalists are:
(in alphabetical order)
Carpe Donut – We happened to run into Carpe Donut on their very first day on the street, back in April. They have a fairly small menu, but what they do, they do well – donuts and cider. We also enjoyed their donut ice cream sandwich, once it defrosted a little.
Del's NYC – A much-loved transplant from Rhode Island. When word started getting out about their new NYC truck, every New Yorker who ever lived, vacationed, or went to school in Rhode Island was ecstatic. Their frozen lemonade has just the right combination of sweet and tart, but watermelon is one of our favorite fruits. That was our go-to drink during last week's heatwave.
Itizy Ice Cream – High-quality, delicious ice cream and sorbet, with interesting flavors such as black sesame, roasted banana, and lemon rosemary. Don't worry, they have more normal flavors too.
Liddabit Sweets, Oddfellows Ice Cream, Popitbaby – These three are market vendors that we haven't tried, but we are certainly looking forward to getting to know them better.
The Vendy Awards are being held in Brooklyn this year, on Saturday, Sept 7th.
Tickets are still available here, but they probably won't be for much longer.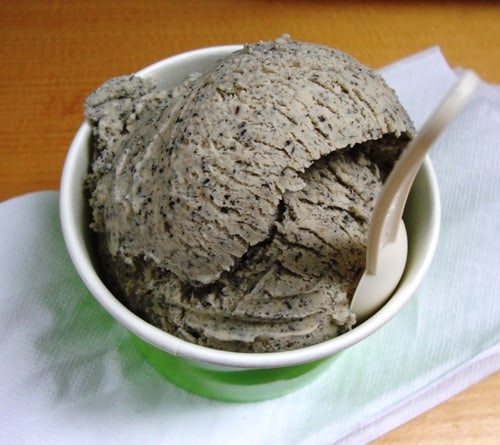 Market
Bon Chovie
Brooklyn Cured
Khao Man Gai NY
Lonestar Taco
Porchetta
NJ
French Quarter
Hunger Construction
Molly's Milk
Mustache Mobile