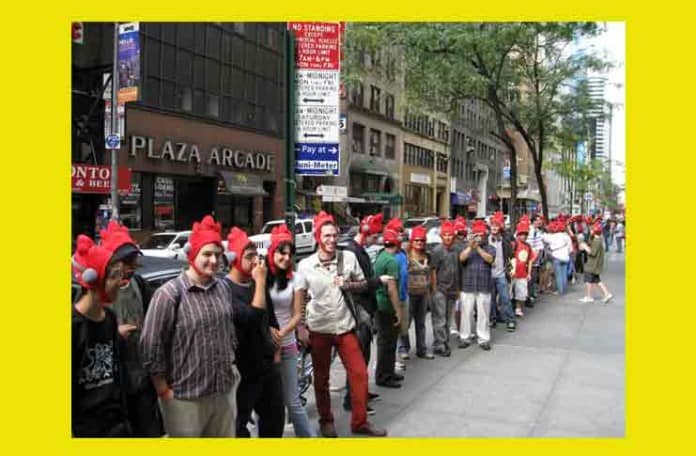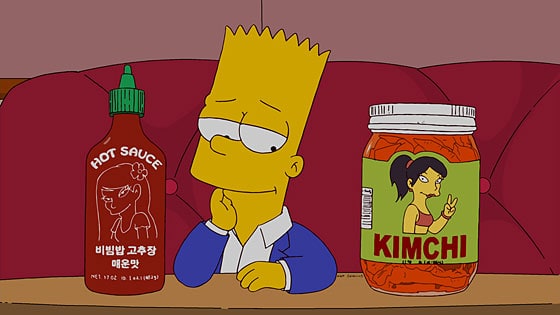 Don't have a Black Angus cow man!
This Sunday the Simpsons takes on foodie culture, including celebrity chefs, food bloggers, molecular gastronomy, cooking competitions and more.  Even though we're a part of this world, it is ripe for skewering.
South Park had a food episode not too long ago that you can watch here, and the Upright Citizens Brigade has a new show called Pig: A Restaurant that takes on our food-obsessed culture.
We guess the proverbial shark hath officially been jumped.
Grub Street had an interesting interview with Simpsons Executive Producer Matt Selman, which you can read here.
So far we're safe.  The titans of pop culture haven't gotten around to satirizing food trucks yet – but it's only a matter of time.