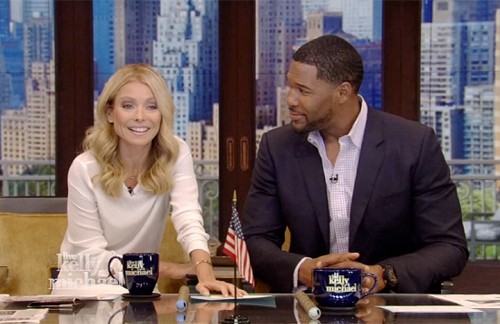 Are you a great food truck chef? Want to be among the Best Food Truck Chefs?
Do you want to be on that teevee thingy? Can you fit inside that box?
If you answered yes to the first two questions, you are a candidate to be on the "Truckin' Amazing Cook-Off", coming soon to LIVE With Kelly & Michael.
All summer long "LIVE" hosts Kelly Ripa and Michael Strahan will bring the nation's best food truck chefs to Manhattan to prepare their signature dishes live on the air.
Log on here to nominate yourself, or your favorite local food truck!
Tell them all about the Truck: Location, cuisine, best known dish, and why they should be selected for the Cook-Off.
Food Truck Chefs should be available between May 23, 2013 and August 15, 2013. All submissions must be received by LIVE by 3:00pm ET on May 10, 2013. That's this Friday afternoon, so start writing!