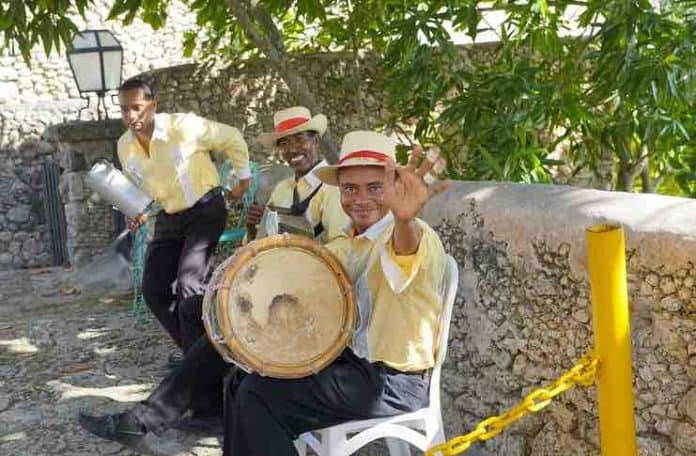 If you're thinking about traveling in the next holidays, there is one destination that should be in your options, its name is La Romana and if you still haven't heard or read anything about this Dominican paradise, now is your time to know more about one of the best places to vacation in the Caribbean.
La Romana is a province in the east of the Dominican Republic, one of the many things it's famous for, are its cane sugar fields, another key point of this destination it's its location, La Romana is only 90 minutes away from Punta Cana and 90 minutes from Santo Domingo so it's one of the most important tourist centers of the entire Dominican Republic.
La Romana is characterized by its great influence in tourism and because it is bordered by beaches and beautiful localities, it's one of the favorite places for vacation with tourists from all over the world.
One of the best tourist attractions in La Romana is the Casa de Campo resort, one of the largest and most complete resorts in the Caribbean.
Another important place to visit in La Romana are Altos de Chavon, Cueva de Las Maravillas, and all its famous golf courses; it doesn't matter that you're not Tiger Woods if you're into golfing La Romana has everything you ever dreamed for.
Visit its tourist ports where cruise ships dock, and if you're lucky enough, you can even see the local fisherman's doing their hard work.
Bayahibe and Dominicus are two wonderful fishing villages you can visit there, and while you're there, don't forget to visit the Province of La Altagracia, a beautiful town near La Romana where you will find many fun things to do there and also you will have the opportunity to try the best Caribbean food of the area.
Despite being such a small country, there are 29 beaches in the Dominican Republic, all of which proudly display their Blue Flag status, becoming the only Latin American nation with the highest number of certified beaches. One of those beaches, Dominicus Beach, was the first to receive a Blue Flag status in America.
All those places are paradises on earth with soft white sand and crystalline waters, so beautiful and so majestic that it is hard to believe they exist.
The climate of La Romana is wonderful, it has an average temperature of 26°C, ideal for bathing in the sea every month of the year.
Also, another major feature about La Romana it's its delicious food, so once you're planned to arrive – prepare for some Dominican dishes, that are a flavorful showcase of local ingredients with diverse influences from different parts of the world like Spain, Africa, and the Middle East.
The cuisine has much in common with its Latin American and some Caribbean neighbors but also boasts many unique dishes of its own. If you're wondering what to eat in La Romana, look for some of the following recommendations: Sancocho, Dulce de Coco, Habichuelas cono Dulce, Tostones or the Chimichurri, we guarantee you that your tummy will be full of yummy surprises.
Despite being one of the youngest cities in the country, La Romana is one of the most renown cities in the Dominican Republic. Because of that, La Romana resorts are among the best in the country. You will see how comfort and service is the number one priority; most of the hotels in La Romana are all-inclusive so in case you decide to spend your days mostly in your hotel, one thing is for sure: You will have everything you need.
So, there you have it, La Romana is waiting for you, visit this amazing paradise and collect some amazing memories only the Caribbean has to offer.