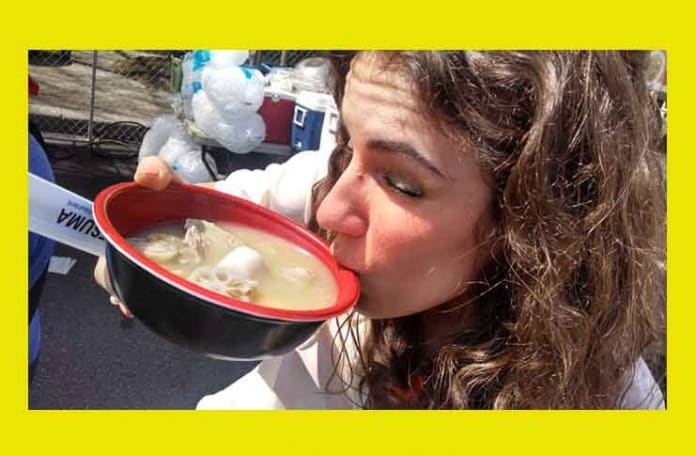 In the TV show Jeopardy, there's a category called Before & After, where one word connects two different phrases, such as "split" in the title of this post that connects "banana split" and "split pea soup".
This schizophrenic Jeopardy category is the perfect analogy for Mister Soup, a Mister Softee truck spotted near the Metropolitan Museum of Art that is serving soup for the winter.  It's a great idea from an individual enterpeneur, but a Mister Softee employee at their company headquarters said there is no organized effort by the company to branch out into serving soup for the winter. [Fork in the Road]
Too bad, because it sounds like a winner.  Perhaps the Soup Nazi can get this concept working on a larger scale.