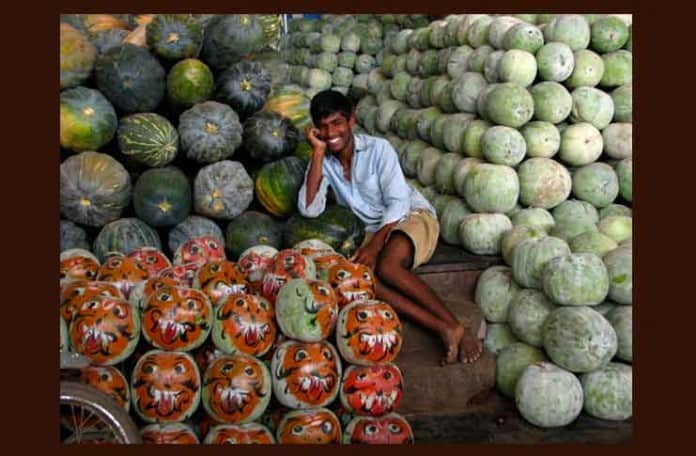 Kati (or kathi) rolls have been getting a lot of attention lately.  For the uninitiated, here's how The Kati Roll Company describes their namesake dish:
Kati rolls are made by wrapping warm paratha, an Indian flat bread, around a variety of meats, vegetables and cheese.  Each ingredient is marinated in a blend of Indian spices.   Diners may choose from fillings like beef, chicken, lamb, egg, cheese or potatoes to construct a kati roll to their liking.  The finished kati roll is wrapped and served hot, making it a satisfying meal that can be enjoyed virtually anywhere.
While The Kati Roll Company has two storefront locations, one in Midtown and one in the Village, kati rolls are the definition of true street food.  That's why we created the Honorary Street Food category, for places with few or no tables that serve dishes considered to be street food in their country of origin.  The Kati Roll Company fits the bill.
The Biryani Cart's kathi rolls are also well-known and loved, and they recently won the Midtown Lunch poll for Best Indian Fast Food.
While we have not yet had a chance to try this place, Kathi Rolls By Kabab Factory opened last month at 101 Lexington Avenue at 28th Street, and the pictures look pretty good.