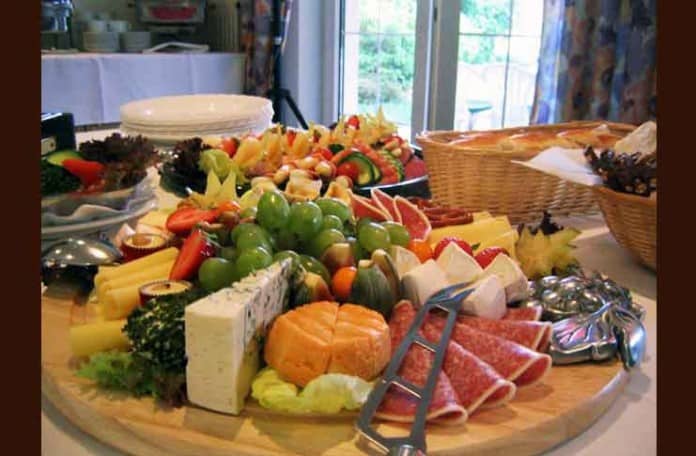 We're starting a new feature called Today's Lunch.  When we have something interesting for lunch, it will be photographed, reviewed and posted.  While it will generally be New York Street Food, on occasion it may not be.  As long as it's interesting, it will be posted.  We did a few tweets of these last year, but are now making it a regular feature.
The first Today's Lunch is a blast from the past.  With the weather bitterly cold, here's a lunch from the Schnitzel & Things truck I had in the fall.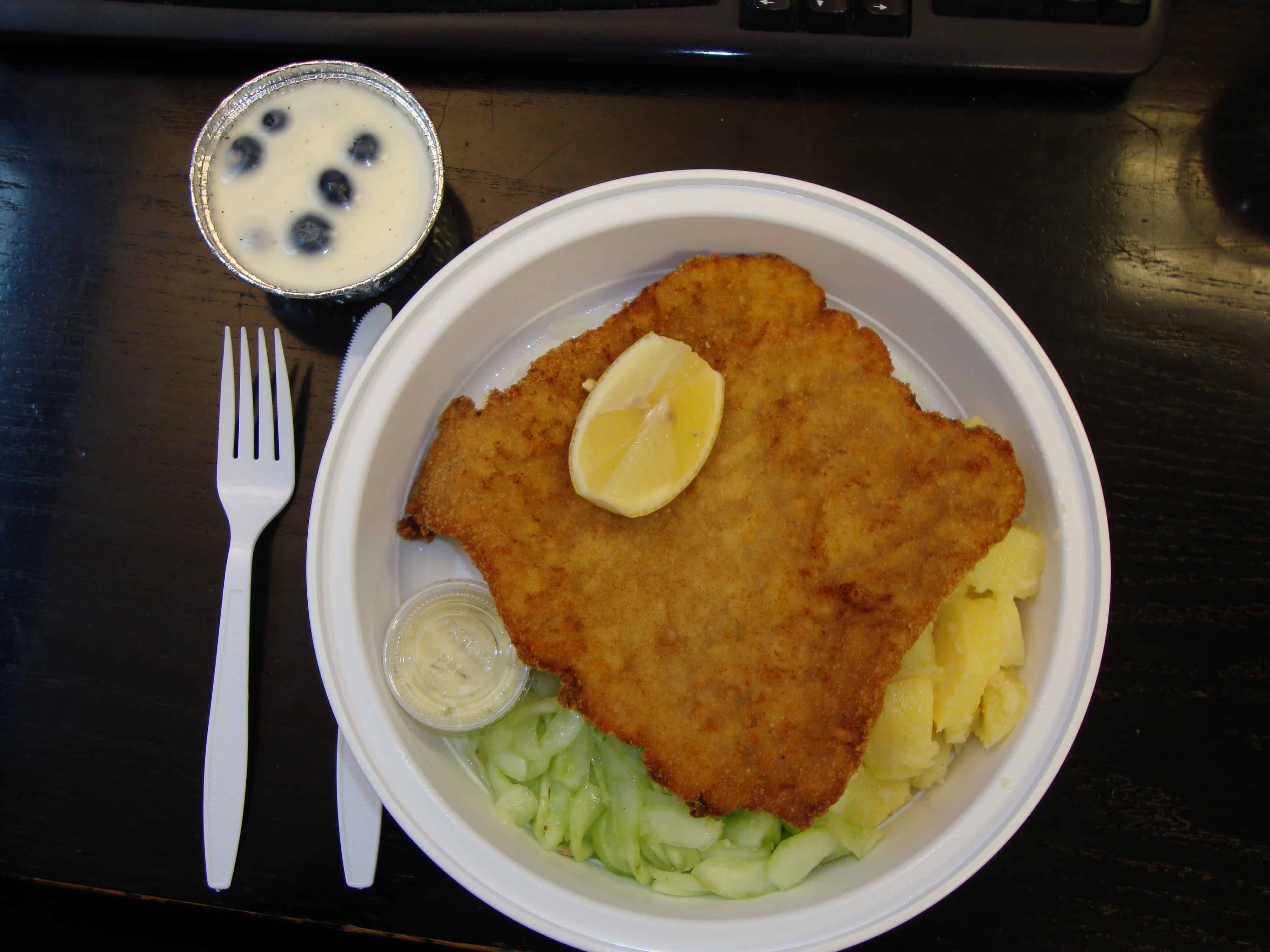 Today's Lunch was a classic pork schnitzel with pesto mayo.  The side dishes were Austrian potato salad and cucumber salad.  I also got the Tahitian vanilla panna cotta with blueberries for dessert.
The schnitzel was pounded flat and almost too big for the container. It was a very nicely done schnitzel, and the pesto mayo was an excellent condiment.  The Austrian potato salad had large chunks of potatoes and was very good, too.  The cucumber salad was nice and refreshing.
The Tahitian vanilla panna cotta with blueberries was the perfect dessert.  The sweet was nicely offset by the tang of the blueberries.
What a great lunch!