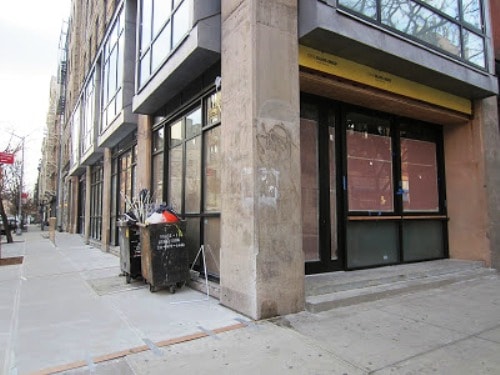 Last night we read that Wafels and Dinges was in the process of opening the first Wafels and Dinges Cafe in the East Village. Not exactly a big surprise, but still nice to see.
I mean, how many wafel carts can you actually put on the street?
According to EV Grieve, the Wafels and Dinges Cafe will be located at 209 E. Second St., at the southeast corner of Avenue B & 2nd St.
W&D founder Thomas DeGeest, an East Village resident, said in a Facebook message "Our store is progressing at turtle speed. I'm hoping for March or April."
Thomas also said "Building trucks is definitely easier."
As for the menu, he also noted it "will be as much a good coffee place as a waffle and ice cream place." [EV Grieve]
Sounds good, eh? We're looking forward to checking it out.