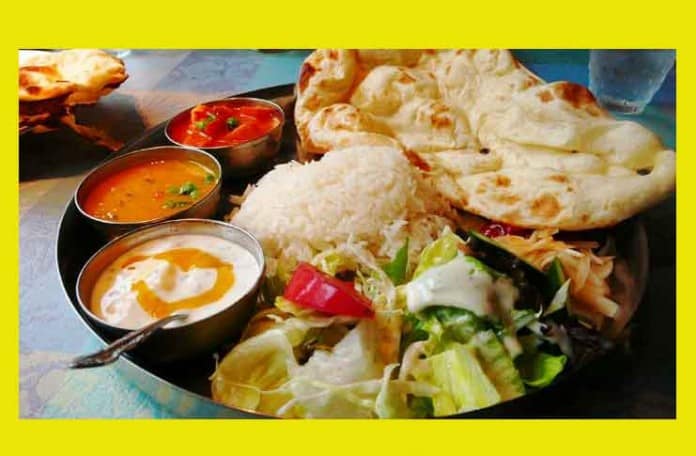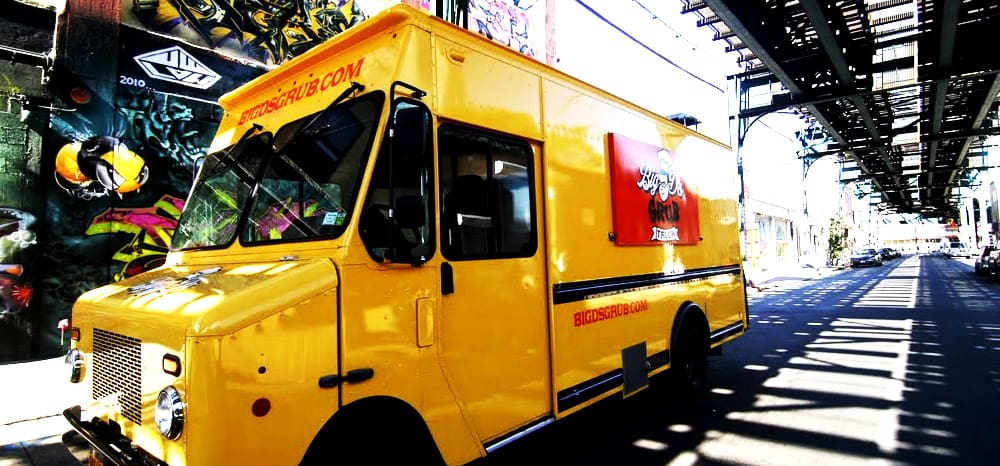 I was in the mood for Indian food, and recently had fish curry from the Biryani Cart, so today I went to the  Desi Food Truck on 50th St between 6th & 7th Ave.  The Desi Food Truck used to be on 27th St & 5th Ave, but they recently moved to midtown.  In the process, they also expanded their menu.
When the Desi Food Truck was on 27th St, they had chicken curry, chicken tikka masala, dal & rice, kati rolls and biryani.  Now they also have a King Menu which includes haleem and biryani and a Queen menu which includes pulao and zarda.
Today's Lunch is a large haleem from the Desi Food Truck for $6.  They also have a small size for $4.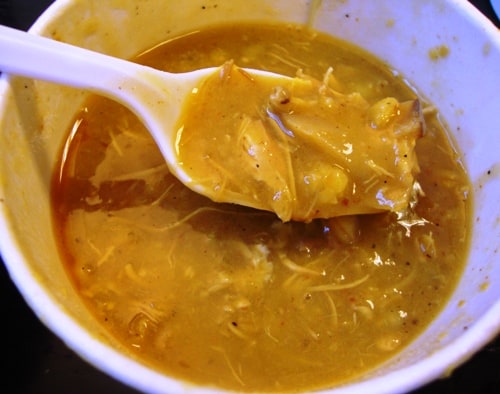 Haleem is a slow-cooked stew with meat, bulgur wheat and lentils.  This one had chicken as the meat.
The haleem here was a spicy stew with a really nice taste.  It had that chicken and (lentil) beans thing going on, along with the usual Indian spices.  There was a moderate amount of spiciness, but not overly so.  With the wheat and lentils, it was a hearty stew.
One downside was the chicken joint I ran across in the stew (below).  When I talk about "funky stuff" in street food, this is what I mean.  There was one large piece, so it was easy to remove, and there was no other funky stuff in the stew.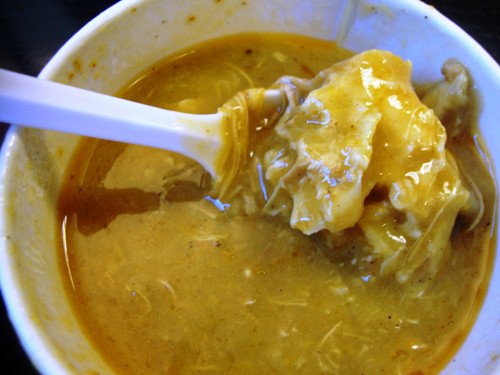 Today's Lunch warmed the belly on a cold day, and I would definitely recommend haleem from the Desi Food Truck.  Yes there was one funky piece, but that happens sometimes in stews.  It was still an enjoyable lunch, although it would have been even better over some rice.
There are still a few things I haven't tried from the Desi Food Truck, but I would also recommend the chicken anda (chicken & egg)  kati roll.
Now that they are on 50th St, it will be easier for us to go there for lunch.