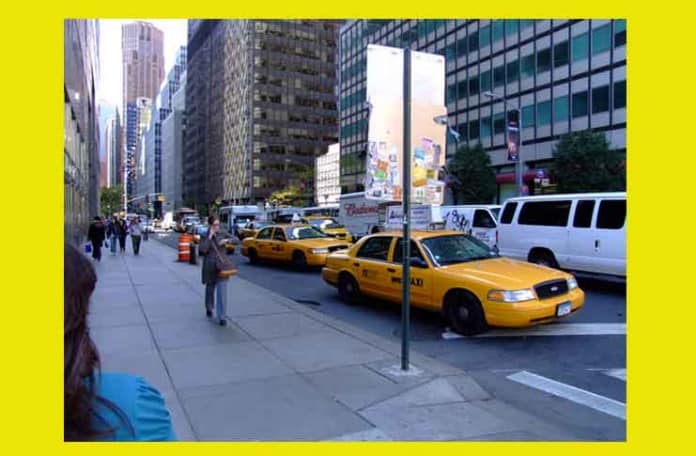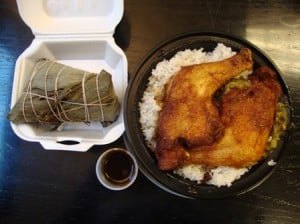 Today's Lunch is the fried chicken platter and zongzi from the NYC Cravings truck. (Note: Since I'm actually on the road today, this was a lunch I had recently at the NYC Cravings truck.)
I got there around 1pm.  The line was about 12 people long. When it was my turn, there were no more pork chops, and there was a 5 minute wait for the fried chicken.  I ordered fried chicken and zongzi, which they also call Chinese tamales.  It was glutinous rice filled with pork, Chinese sausage, dried shrimp, peanuts, beans, greens and oats(?) wrapped in a bamboo leaf.  It was very good and filling for $4.
The fried chicken had somewhat crispy skin and moist, tender, tasty meat.  There were two pieces of leg/thigh combos with some chopped greens over rice.  It was slightly salty for my taste, but well worth the wait.  Next time I'll get there earlier for the pork chops.  I had the pork chops at the Vendy Awards in Sept. and they were delicious.