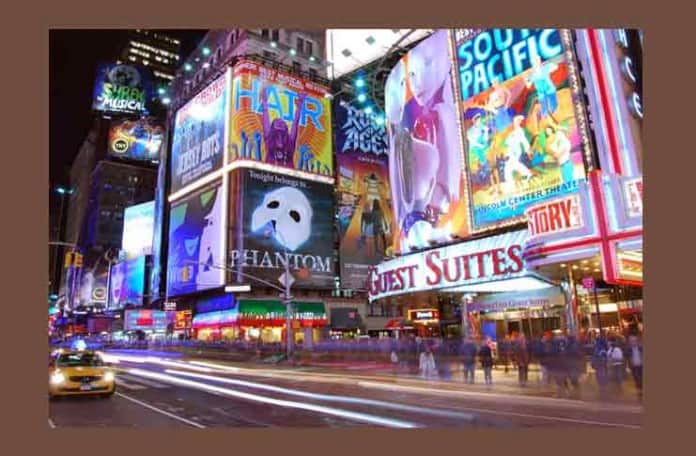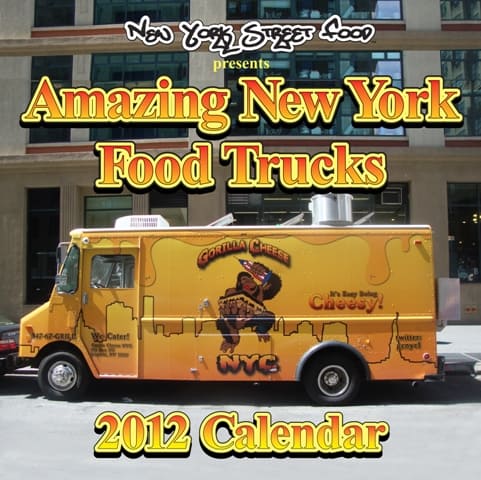 We just got the Amazing New York Food Trucks 2012 Calendar delivered from the printer, and it came out fantastic!  There's nothing better than eating at these great New York Food Trucks, and now you can enjoy them every day of 2012 too.
You'll start seeing the calendars for sale over the next week or so at the food trucks included in the calendar.  The calendars cost only $15, and are made with heavy-stock, glossy paper.  The quality of these calendars stand up to any calendar in the stores.
Now you can bring some of the best New York Food Trucks home with you, and enjoy their mouth-watering dishes year round.  Click through for more details on where to buy the Amazing New York Food Trucks 2012 Calendar.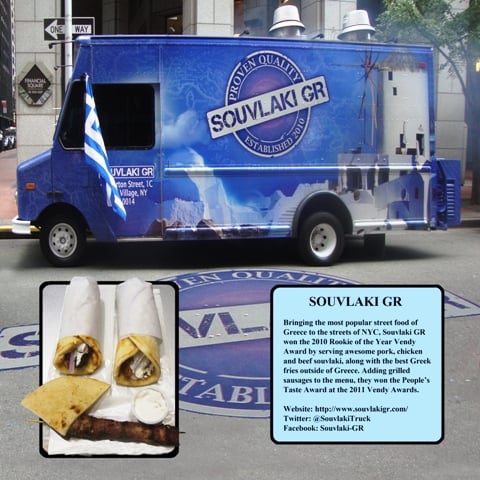 The calendars will be rolled out for sale at the food trucks noted below (and their stores if they have one) over the next week or so.  If anyone else wants to sell the calendar, please email perry@newyorkstreetfood.com for wholesale prices.
There are a lot more than 12 great food trucks in New York, so if your favorite food truck is not included, let us know.  There will be 12 more Amazing New York Food Trucks included next year in the 2013 Calendar.
Several vendors will have the calendars for sale at the last Prospect Park Food Truck Rally of the year on Sunday.  Within the next few weeks, the calendars should be on shelves at Barnes & Noble in the New York metropolitan area.  We will also be selling them on the New York Street Food website and Amazon.com once we get the best shipping prices and logistics worked out.
The vendors included in the Amazing New York Food Trucks 2012 Calendar are:
January – Schnitzel & Things (fitting, as S&T was the 1st food truck we ever ate at)
February – Korilla BBQ
March – Cupcake Stop
April – Bian Dang
May – Gorilla Cheese
June – Kelvin Natural Slush
July – Luke's Lobster
August – Coolhaus
September – Souvlaki GR
October – Bistro Truck
November – Taïm Mobile
December – Frites 'N' Meats