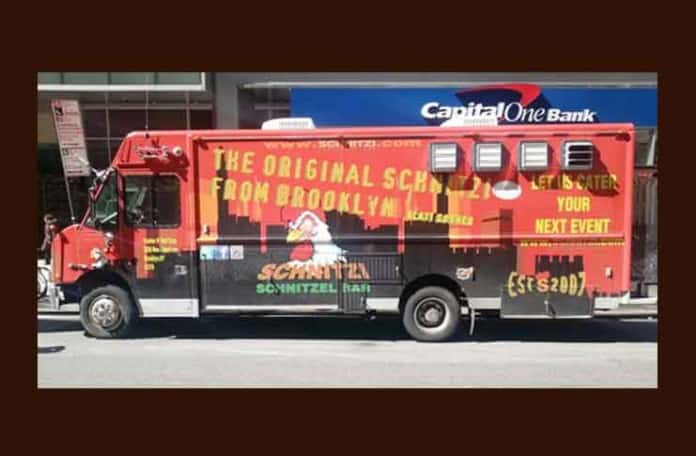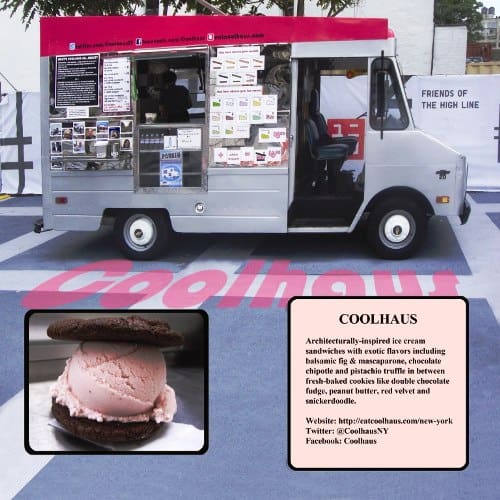 Everybody seems to like reading lists, and food truck lists are even more interesting.  People want to see if they agree with the author, figure out who was left off the list, and it's a good way to find out about new places to try.
Yahoo! Travel recently published a list of the Most Creative Food Trucks In America.  As with most national lists, there is a wide variety, but there is only one New York food truck included – unless you count dog food!
The only New York truck included was Coolhaus, who are also in L.A., Austin and Miami, so we share them with other cities.
There is also a 2nd New York food truck listed, but it's the Biscuit Bike, which has treats for dogs.
We did find some other useful information though.  We are going to L.A. in 10 days, and haven't tried Frysmith yet. Now it's definitely on our to-do list for L.A.
We also go to DC about once a year, so CapMac is now on our DC to-do list.
Click here for the full article, which includes nice descriptions of the food served at each truck.  Just be glad we posted this after lunch!