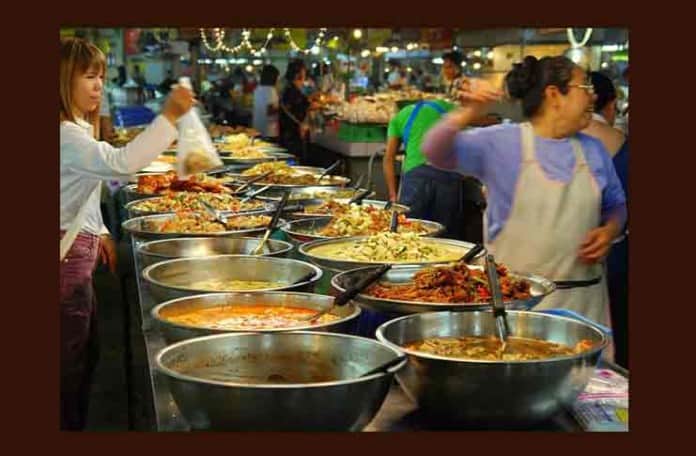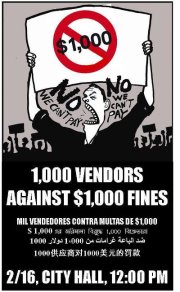 On Thursday, Feb 16th, street vendors and their supporters will be holding a rally at City Hall at noon.
According to the Street Vendor Project, they will be protesting the exorbitant fines levied against street vendors for minor infractions that have nothing to do with health or safety. Violations such as having a license in your pocket, having boxes beside your table, and being one foot too close to the crosswalk can lead to fines of $1,000 each. This system puts hardworking vendors out of work!
JOIN THE STREET VENDOR PROJECT ON FEBRUARY 16TH FOR A HISTORIC DEMONSTRATION OF VENDOR POWER! 1,000 VENDORS AGAINST $1,000 FINES!
Organized by the Street Vendor Project, ¡Vamos Unidos! & the 125th St Merchants Association.
They demand the following:
– Lower the $1,000 fines! (Intro 434)
– Change the way the fines escalate! (Intro 435)
– A hearing on Intros 434 & 435 NOW!
If you love street food, make sure you attend this event.  Help get the New York City Council to pass Intros 434 & 435 NOW!
Get more information on the facebook page here.