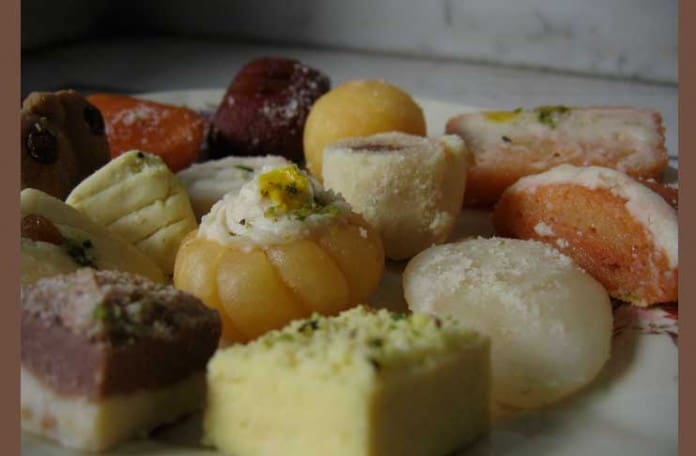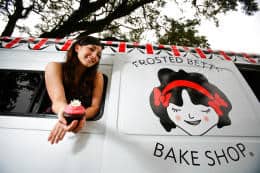 Cupcakes, cupcakes , cupcakes everywhere you look…
Inspired by the food trailers in Austin and food trucks in New York, L.A. and San Francisco, three new mobile cupcake businesses have started around the greater Houston area:  What's Up, Cupcake!, Cupcake Coach and Frosted Betty Bake Shop.
Yvonne Cavazos of What's Up, Cupcake! refurbished a 1954 trailer that she found in White Oak Bayou after Hurricane Ike.  It took her months to get the truck in shape, and even strung the perimeter with blue LED lights. "You should see it light up at night!" she said.  Cavazos makes six varieties of mostly organic cupcakes and showcases a monthly special, most recently Coca-Cola Fudge. Using her cooking experience in Austin restaurants, she sourced imported French chocolate for her truffle flavor, which is folded with a molten chocolate cake and topped with cream cheese frosting. There are also classics like red velvet, strawberry, vanilla and butter cream.  "Houston needed a really cool thing like this," she said.
Ms. Cavazos wasn't the only one who thought so. Clear Lake accountant Suzanne Solis rolled out her candy-colored Cupcake Coach for the first time at last year's Thanksgiving Day parade.  She partnered with her husband and parents on the venture and employed a pastry chef to follow recipes the family developed. One of the most popular varieties she sells from her Chevrolet van, which can pack up to 2,000 mini desserts, is white chocolate macadamia nut.  "We're having so much fun," Solis said.
Across town, the owner of the new Frosted Betty Bake Shop in Katy, 24-year-old Nicole Mora, just put the final touches on her mobile eatery.  Her new-model white Dodge Sprinter van features a faux awning that covers the serving windows.  Mora, who dresses in vintage clothes and wanted to use an "old-fashioned" brand name as a throwback to older eras, began baking when she was six years old.  She focuses on specialty cupcake flavors like her Cocktail collection that includes margarita, Baileys Irish Cream, mojito and cosmopolitan. She also serves a popular maple bacon variety — "It's basically like breakfast — it's amazing," she said. [Houston Chronicle]