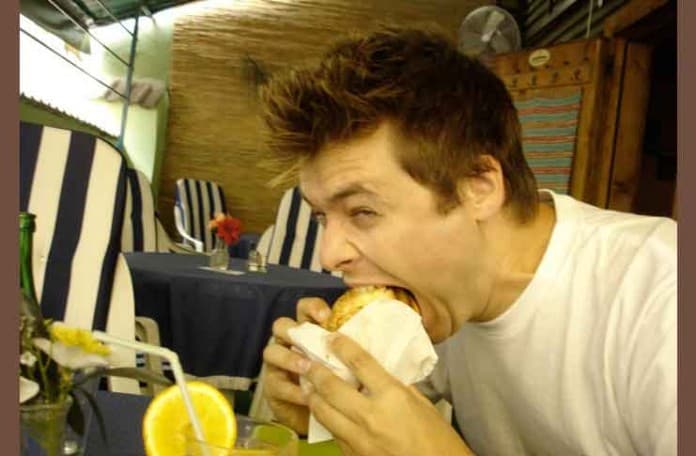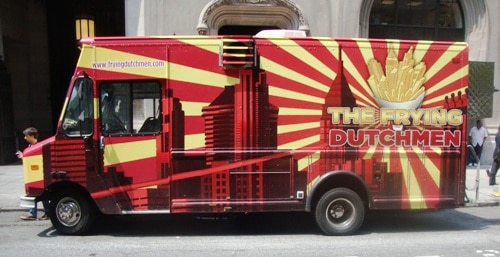 A few weeks ago, we heard that The Frying Dutchmen were installing a grill in the truck in order to expand their menu.  Well, the time has come.
Today they will have a burger on the menu, and they will gradually be adding more burgers and possibly other items (grilled chicken?) to the menu.
Ben told me they want to make sure everything is done right, so they are taking it slow at first.
The Frying Dutchmen will be at Varick & King today.