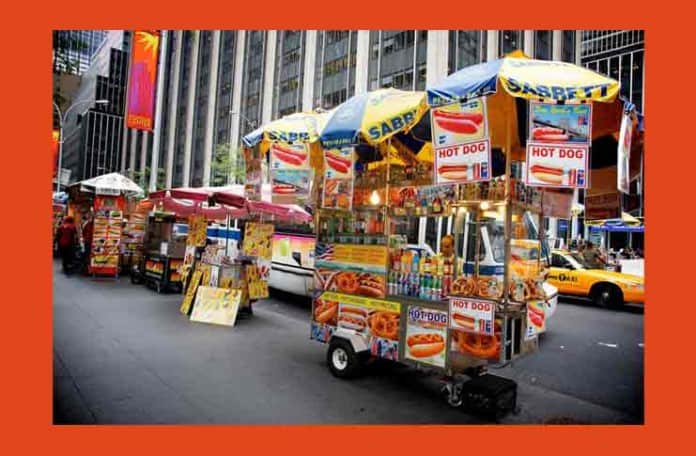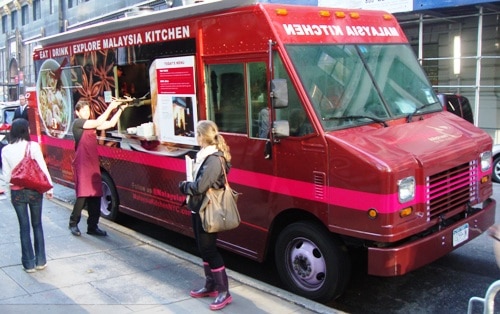 This is the last week the Malaysia Kitchen food truck will be in Manhattan giving out free samples of Malaysian food from various Malaysian restaurants in the New York area.  Don't worry – they will be driving around Queens for the next 2 weeks.
Back in May we showed you Part I of a video about street food in Penang, Malaysia.  Here's Part II for your enjoyment.
It includes a segment on how shrimp paste is made, an essential ingredient in Malaysian cooking.  There is also a feature on a man who makes spring roll wrappers, literally by hand, individually, on a crepe-like cooking surface.  Interesting stuff!
There was also an interesting article in today's NY Times about Malaysian and Singaporean food called Chasing Stingray All Over Town.  Click here to check it out.