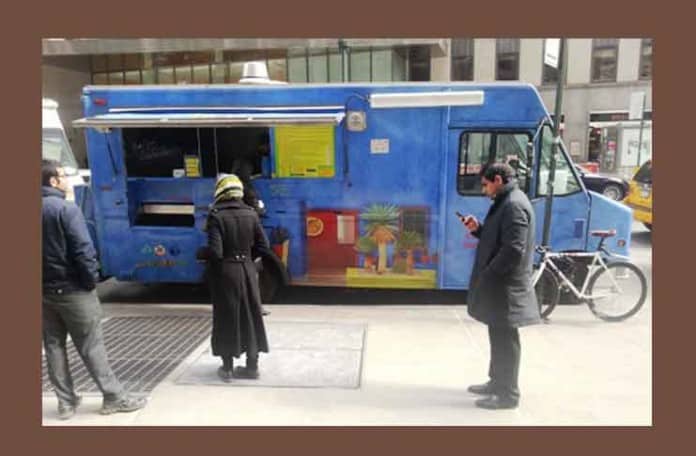 As Oleg puts it, it's a craptastic day – but you can still get some warm, tasty New York Street Food from the vendors on the right and the trucks below.  Most of the vendors are out today…so give them some business.
If delicious, free food sounds good, stop by Uncle Gussy's on 51st & Park.  They will be giving away their food today in response to police harassment over the past 2 days.  They want to thank their customers for sticking by them.
And only 2 more days for free samples of Malaysian food in Manhattan.  Starting next week, they will be in Queens.
Make sure to check our pink Mobile Munchies twitter feed for the latest info.