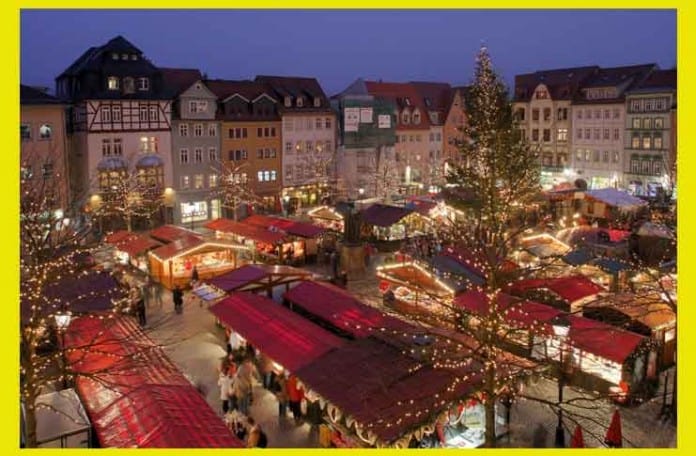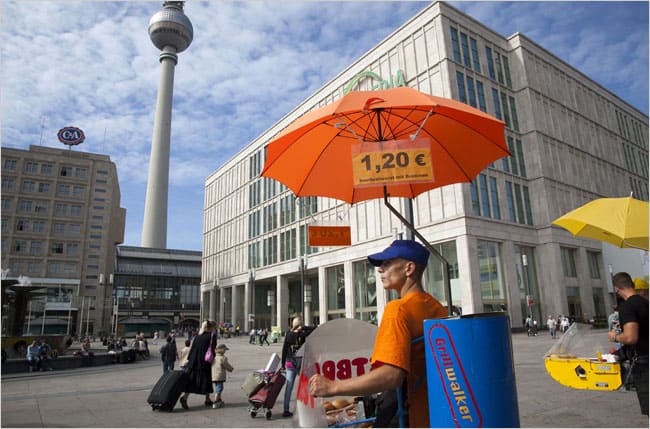 Germany isn't particularly known for it's street food culture like Malaysia, Thailand or India.  But if you know where to look, you can find some tasty, cheap, and local snacks from German street vendors.
We have previously written about German
grillwalkers
and
currywurst
, the most popular street food in Berlin.  Here are some favorites of the people who responded to a query from About.com.
Butter Pretzel – Who knew? They take a big beautiful pretzel and fillet it, lay down a thick cold slab of butter and put the two halves back together for a treat so simple and so perfect. I don't remember exactly where I had it but I think it is something you can get at any little bakery. Maybe I got it a Crobag (little bakery in the U-Bahn stations).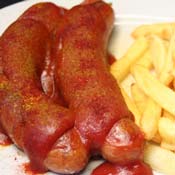 Currywurst – What else?  It's a sausage, cut into slices, and it comes with a red curry-tomato sauce. You eat the sausage slices with a toothpick or a small plastic fork.  They sell currywurst all over Germany.
Doner Kebab – We've had it several times at a small Imbiss (food stand) in Eineod, Germany (between Homburg and Zweibruecken). I don't remember the name of the place, but I sure know how to drive there! The Turkish pizza wraps are also amazing!
Fish Sandwiches – I love the fish sandwiches in Hamburg, called Fischbroetchen. Rolls with fish, lettuce, and sometimes pickles and onions. I like the salmon and the Rollmops sandwiches the best; Rollmops is typical for the north of Germany I believe, and it is a kind of herring. I had mine right at the Hamburg harbor and they were incredibly fresh. They sell them in little stands all along the pier, which is called "Landungsbruecken" (that's also the name of the subway stop)
If all this is getting you hungry for some German food, although the Hallo Berlin cart is no longer on the street, they have 3 restaurants of varying sizes you can try.  We also like Lederhosen in the West Village and a lot of people like Zum Schneider on Avenue C, although we haven't been there.