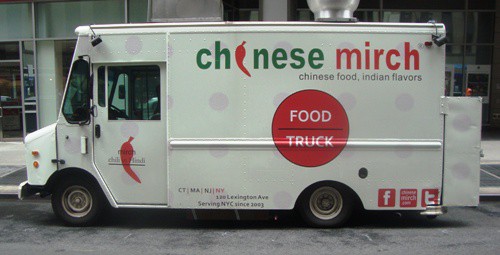 Ever had Shrimp Momo? We've had some good lunches from Chinese Mirch including duck sliders and both chicken and vegetable momos. But there are still  a few things on the menu that we wanted to try.
At the top of this list is thukpa, described as a hearty momos and noodle stew for $8.  On Friday it was rainy and quite cool, making it perfect thukpa weather – and the Chinese Mirch truck was only 2 blocks from my office.
We were lucky in another way too, as they had shrimp momo. We love shrimp dumplings, and haven't had a chance to try them from Chinese Mirch yet.
Shrimp momo are $1 more than chicken or veggie ones, so my order of thukpa with shrimp momo was $9.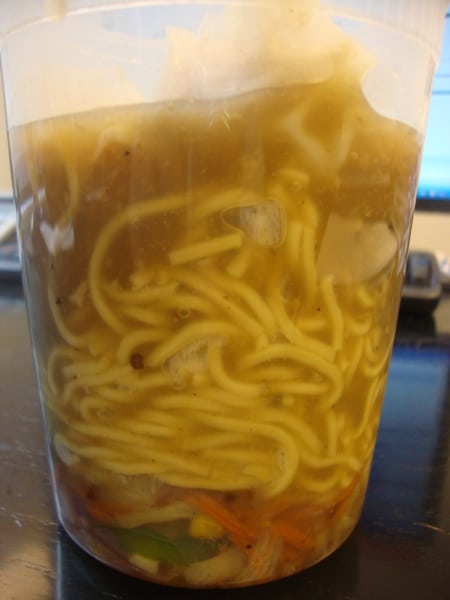 The thukpa came in a quart-size container filled with noodles, veggies, soup/stew and momos. I say soup/stew because you could describe thukpa as either. The menu says stew, but I consider this to be more of a thick soup.
Starting with the shrimp momo, there were 5 of them.  One side of the dumpling was fried, and inside were chunks of shrimp, chives and other herbs. Yum! These were definitely my favorite momos so far from Chinese Mirch.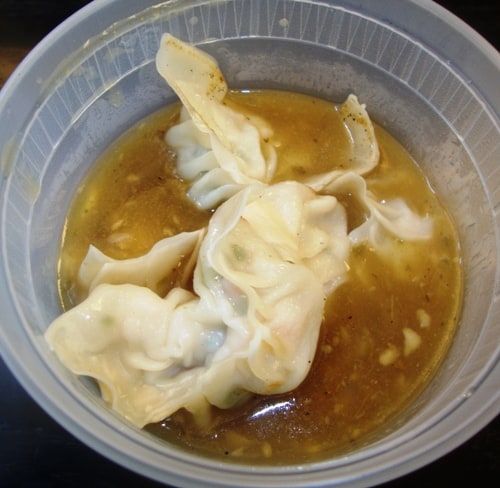 The soup was a thick, spicy broth. It was very peppery, and the further down I got, the more veggies I found. There was red onion, carrots, cabbage, corn and bell pepper as I got closer to the bottom of the container.
The noodles were egg noodles, and they were the soft spot in this lunch, both literally and figuratively.  The noodles had a decent taste, but were too soft.
Thukpa is a good dish for a rainy, cool day. Keep this dish in mind for when as the weather cools down, or if the air conditioning in your office is set as high as mine.
The Chinese Mirch truck hits various neighborhoods, so find them on twitter here or on our Mobile Munchies twitter feed.