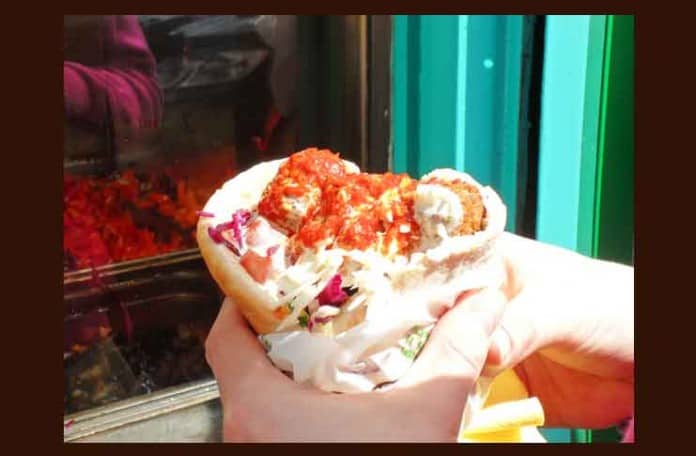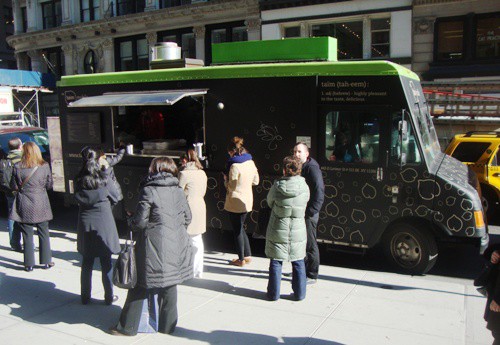 If you like falafel, chances are you already know about Taïm Mobile.  If not, give them a try.  We would bet a fair sum that you'll enjoy it.
Taïm is a Hebrew word that means "highly pleasant to the taste", and they sure named this food truck appropriately.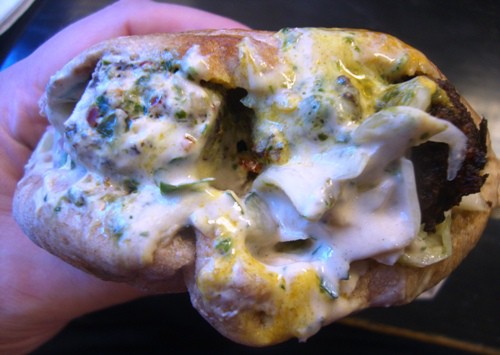 Everything about their falafel sandwich ($5.75) is delicious.  The pita bread is soft and fresh, the falafel is moist and herby on the inside and crispy on the outside, and the hummus in the sandwich is incredibly creamy, with a hint of lemon.  Do you think I enjoyed eating this?
In addition to the main ingredients, the sandwich includes Israeli salad (chopped tomatoes and cucumbers), shredded pickled cabbage and tahini sauce, which adds some sesame flavor to the mix.
If you like a little spiciness, I would suggest asking for s'rug, a traditional Yemeni sauce with garlic, chili and cilantro. You can also get amba sauce, a pickled mango chutney that adds a light fruitiness.  Or you can get it with "everything", which includes the s'rug and amba sauces and a few pickles. That's what I did, and it was heaven in every bite.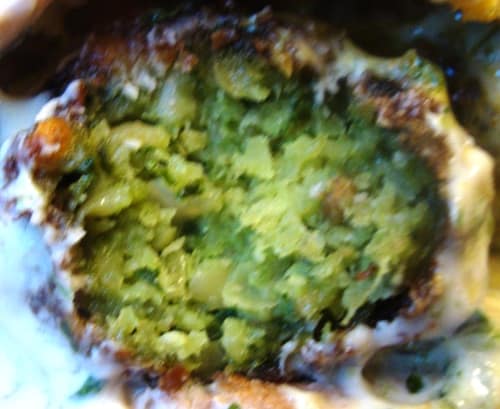 There's a reason Taïm Mobile was nominated for a 2011 Vendy Award in the Rookie of the Year category – because they serve one of the best falafel sandwiches in NYC.
You can find Taïm Mobile on twitter here or on our Mobile Munchies twitter feed here.  If you happen to be in the West Village, Taïm actually started with a small storefront at 222 Waverly Place, just west of 7th Ave. We hear they will also be opening a 2nd location in Nolita around May 1st. That gives you plenty of places to try one of the best falafel sandwiches in NYC.