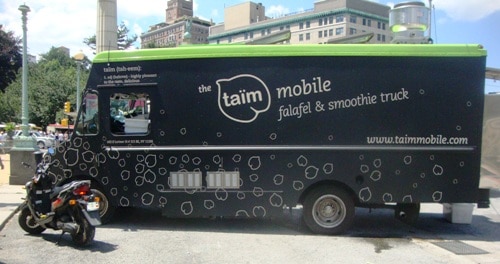 Yesterday saw the unveiling of the first new falafel flavor on the Taim Mobile Menu in quite some time – kale pesto.
In addition to Taim's great regular falafel, they rotate special falafel flavors like red pepper, harissa and green olive.
Now they are upping the ante even more with 4 new falafel flavors – and bringing out new soup specials too!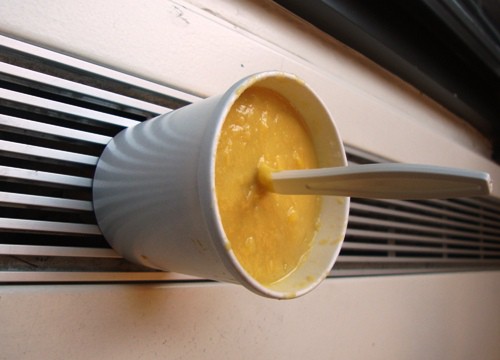 We recently had Taim's thick and tasty corn jalapeño soup, and this week they have lentil & sweet potato soup. If you recall, they also have a ginger carrot soup that's really good too.
As for the new falafel flavors on the Taim Mobile Menu, they are talking about Red Beet Falafel, Sundried Tomato-Basil Falafel, Kalamata Olive Falafel and Mushroom-Thyme Falafel.
Looks like those long lines on the Taim Mobile Menu are going to get even longer.
You can find Taim Mobile on twitter here or on our Mobile Munchies twitter feed.