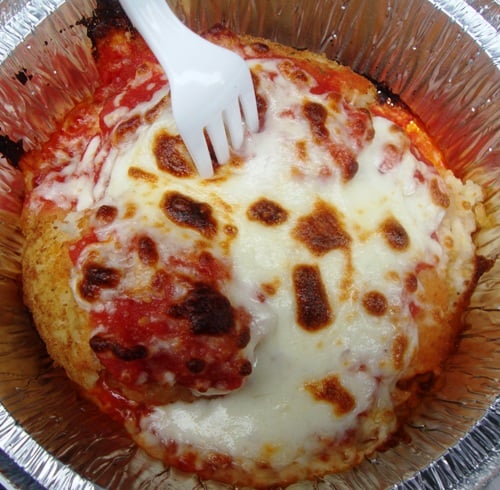 The circle of life continues. Today, the Schnitzel & Things store closed, and Monday, Papa Perrone Truck is opening their long-awaited store. Yeah, Sicilian rice balls!
Back in October 2011, Papa Perrone told us he was going to be sharing space in FiDi with a bagel store. Johnpaul's truck had constant mechanical and parking problems, so it wasn't a surprise.
Things didn't quite work out in FiDi, but Papa (and Mama) Perrone's store is opening on Monday.
Johnpaul told us their store is at 469 St. Marks Place in Staten Island. It's only 10 minutes from the SI Ferry, so stop by if you can. You won't be disappointed.