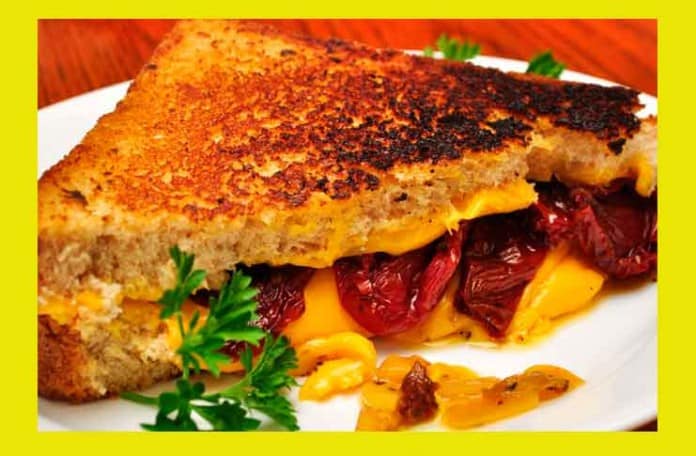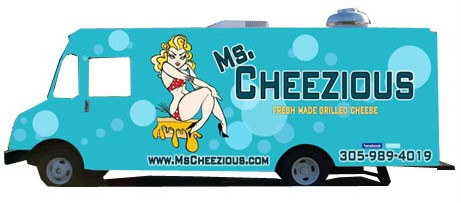 A hot new grilled cheese truck called Ms. Cheezious made its debut during the recent Art Basel events in Miami.  Burger Beast, the maven of all things Miami had the rundown.
You can build your own grilled cheese from their selection of daily breads and your favorite cheese – American, Swiss, Gruyere, Blue, Brie, Havarti or Provolone.  You can also add special items such as bacon, turkey, ham, proscuitto, tomato or apple. If you don't want to think about all the choices, they have a few suggestions, such as:
Grilled Blue & Bacon: Crisp bacon with creamy blue cheese and green onion on sour dough bread
The Italian: Provolone, red and yellow tomato and cream cheese on country white bread
Grilled Harvest: Spiced apples and havarti cheese grilled to perfection on multi-grain bread
Goat Cheese & Prosciutto: Goat cheese, prosciutto, tomato and arugula on marble rye bread
Crabby Cheese Melt: Fresh made crab salad with sharp cheddar cheese on sour dough bread
Sweet Meltdown: Ricotta cheese and orange marmalade blend on Texas toast served with chocolate dipping sauce
This looks like a very tasty truck!
Website here
Twitter here
Facebook here