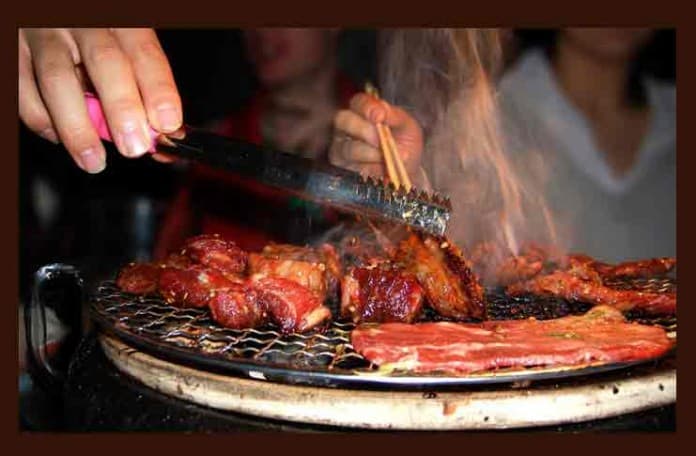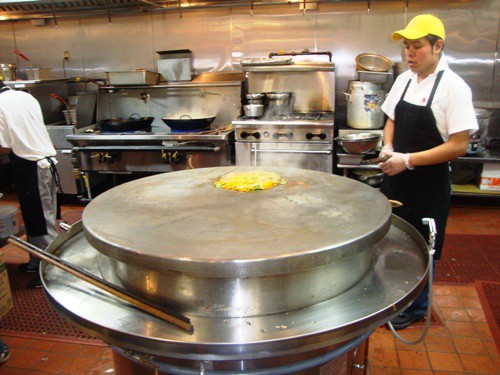 One of the guys in my office got really excited about a new place nearby that served Mongolian BBQ which they cook of those giant round grills.  It was a generic deli before, but they did a lot of renovations and put in a bunch of new stations with various types of food like sushi, Asian bento boxes, a big salad bar and the aforementioned Mongolian BBQ.
It's not street food, but my colleague was so excited, and the weather was so crappy today, I decided to give it a try.
Today's Lunch is Mongolian BBQ from Bread & Honey at 941 8th Ave between 55th & 56th St.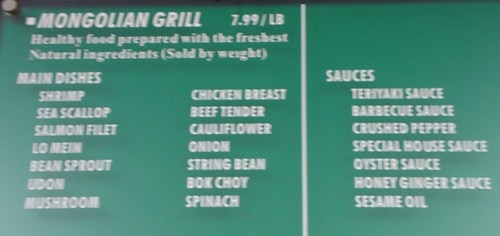 If you haven't had Mongolian BBQ before, you walk around with a bowl and put in the ingredients you want cooked (meats, veggies, noodles or rice and sauce) and pay by the pound ($7.99/lb).  There's chicken, beef, shrimp, scallops and salmon, lots of veggies to choose from, a few types of noodles and rice, and 15 different sauces.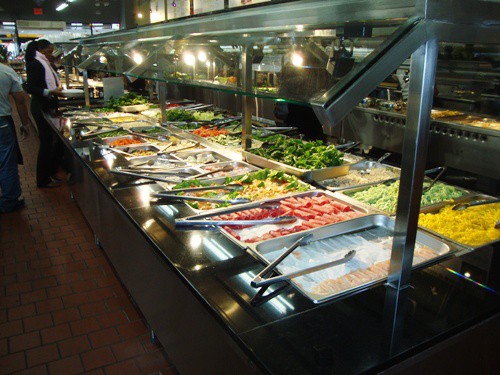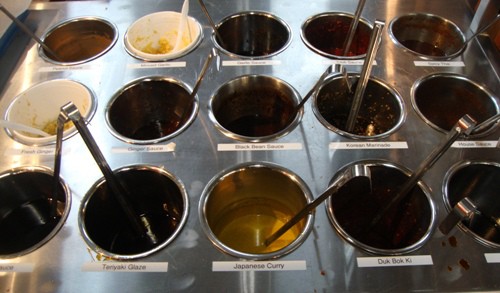 I pick out some beef, shrimp, salmon, mushrooms, snow peas, baby corn, peas, red onions, egg noodles, honey ginger sauce and soy sauce.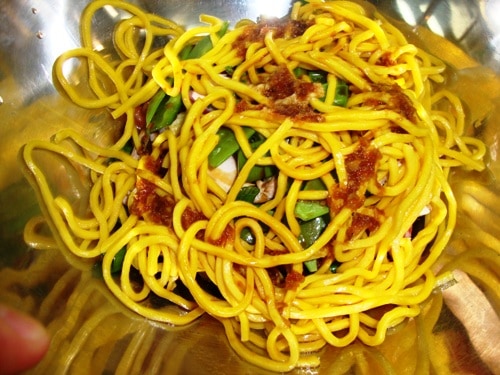 Above is what my lunch looked like before cooking – and below is what it looked like when I opened it up to eat back at my office.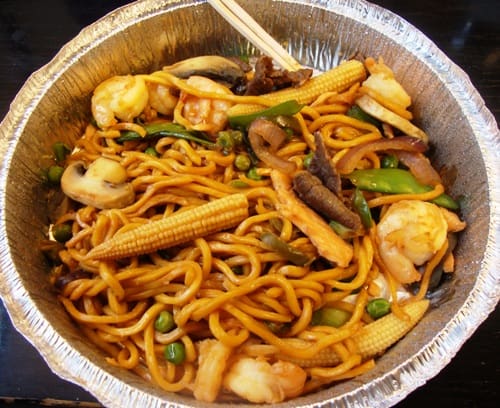 With all the choices, a lot of how your lunch turns out is based on what you select.  The shrimp, beef and veggies were decent, but the noodles were way too soft.  I guess the noodles were already cooked pretty soft, and then they were cooked even more on the grill.  I like egg noodles, but would not choose these again.  Maybe rice is the way to go here.
Today's Lunch gets a 7 out of 10.  As I said, the main ingredients were fine, but the noodles were terrible.  If you take this into account, you could have a good lunch here, but returning here is not high on my priority list.  By the way, my lunch weighed 0.9 pounds, so it cost $7.35 with tax.