The street is the center of daily life in Southeast Asia.  If you truly want to partake in this daily carnival of the street, you need to be eating the street food.  Gadling gives you 5 reasons to eat more street food in Southeast Asia.
1) Because it's cleaner than you think – Many vendors wake up while you're still asleep to grab the freshest, tastiest ingredients at the local market. In addition, the vast majority of street food is cooked over an open flame or simmered in a boiling pot. This high heat kills any organism that's likely to make you ill. Not to mention you get to watch with your own eyes as your food is prepared.
2) Because it's the best on earth – Lots of countries have street food. But Southeast Asia has the best. The region's unique blend of European, Indian and Chinese ingredients is unlike anything you've ever tasted: year-round supplies of straight-from-the-ocean seafood, colorful exotic produce and dizzying selection of spices combine to ensure a mouth-watering array of meals, snacks and desserts.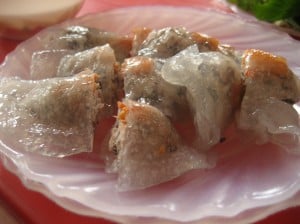 3) Because it's a great way to meet locals – You don't eat street food in Southeast Asia by yourself.  Typically you're seated around a communal table. The closeness of street food encourages conversation.
4) Because it's good for you – Southeast Asian street food is much more than deep-fried cuisine.  Cooks have been using healthy ingredients like "organic produce" and "locally-sourced" foodstuffs since the dawn of time.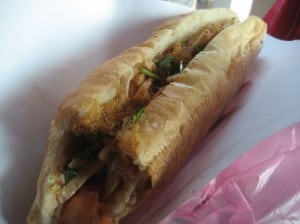 5) Because it's cheap – After gorging on fresh, delicious food – meals which would cost $20 or more at home – the bill is never more than $2-3 dollars.
We could all benefit from eating more street food. [Gadling]