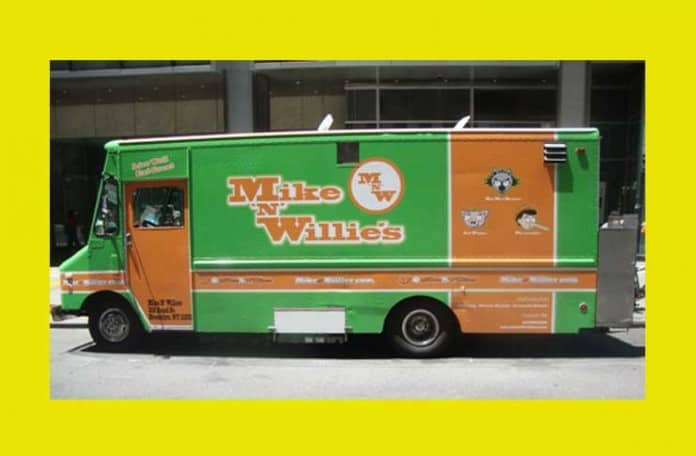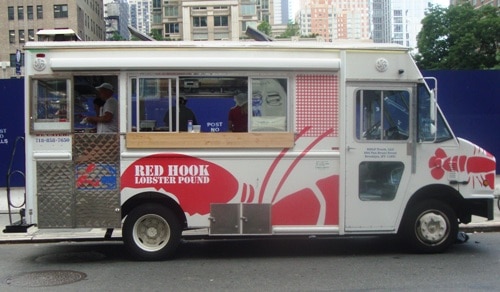 We're running late today because we did an interview with a reporter from the Belgian newspaper De Standaard and took him around to meet some of the food truck owners.
Let's get right to it.
Chefsamirtruck Comme Ci, Comme Ça is on 52nd St @ Park Ave today! Place your order over the phone and pick it up! Tel. 347 935 9807
lobstertruckny Red Hook Lobster Cravin' Crustacean? Find us today at 47th & Lex . We got chowdas, soups, lobstah mac n cheese, hot lobster and lots o lovin' just for u!
CoolhausNY Happy Winning Wednesday! Catch T2 at 53rd/3rd from 12-5! Secret PW for $1 off 2 sammies: "Spooky Scary" (can you guess the reference??) & FREE dbl chocolate cookie w/ every Hot Choc. Dip and Sip! New @MakersMark & Pumpkin Spiced cookies on-board! And Nutella Hot Chocolate! YUMM
gcnyc1 Gorilla Cheese NYC Happy Wednesday SoHo! Varrick & King 11-3. Astor Place for dinner 4:30-9! Sunday Brunch Melt special – eat like it's the weekend! 646-538-1838. Truck phone for orders 5 or more….today's melt: NOVA melt. Smoked Salmon, sauteed onions, tomato, Muenster on French..YUM…