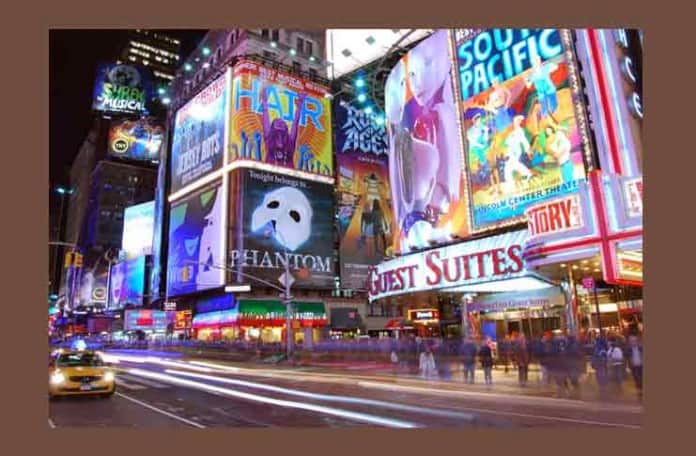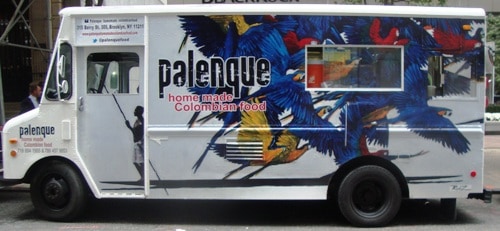 After having a First Look at the Palenque truck last week for dinner, we stopped by for lunch in midtown to get a good look in daylight.  Now you can see just how nice the truck is.
We enjoyed dinner from Palenque, but there were still some dishes we didn't get to try last week.
For Today's Lunch, I had beef arepas ($8) and a cheese empanada ($3), while my friend had cheese arepas ($5).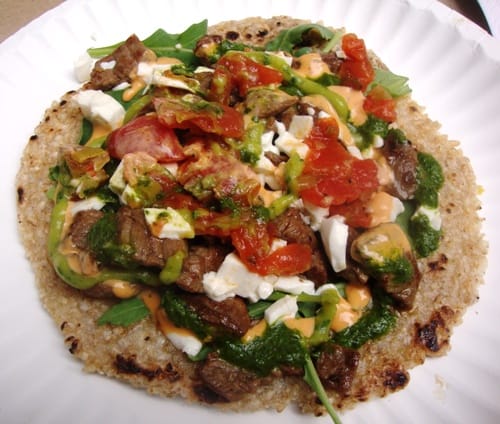 There were about 8 people around the truck waiting for their lunch when we walked up and ordered.  Maybe I should have taken that as a sign, because lunch took 15-20 minutes from ordering to pickup.  Although it seemed like a few big orders were ahead of us, that's too long to wait for lunch, especially with one person taking orders and handling cash, and three other people filling orders.
As for the food, the beef arepas on a brown rice sesame seed base were very tasty.  The beef was obviously marinated and grilled, then cut into bite-sized pieces.  It was topped with cheese, arugula, guacamole salsa, cilantro salsa and chipotle mayo, which gave it a little kick.  The beef by itself was a little salty, but in the arepas, it was delicious.
I also got hogao on the arepa, which is a mix of tomatoes and green onions, and costs $1 extra.  It might overpower some of the lighter toppings, but it went well with the beef.
The brown rice sesame seed base was a little softer than the one I had last week.  That's probably due to my eating it right away, and not having to walking home with the dish.
They had beef and cheese empanadas, and I got a cheese one because I already had beef arepas.  The cheese empanada was shaped like a small, deep-fried football, and a little cheese leaked out.
There wasn't a lot of cheese inside, but there was a layer of potato around the cheese, under the breading.  You could call this a potato croquette with cheese and it would be an accurate description.  It was enjoyable though.
I didn't taste the cheese arepas, but my friend said he enjoyed it.  BTW, he got it on the cornmeal base.
Today's Lunch from Palenque was very good, but they do have to cut down the waiting time between ordering and pick up.  Once that happens, I would definitely recommend Palenque for lunch.  I have already recommended them for dinner, when time is not as much of a factor.