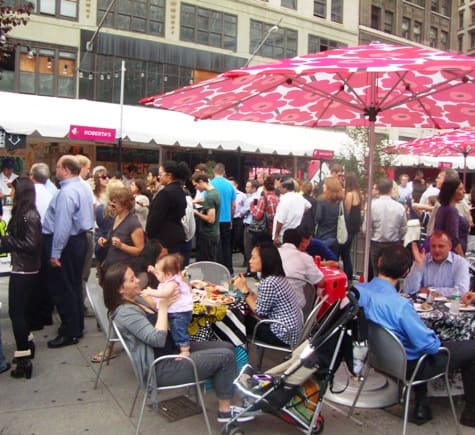 One of our favorite food events, Madison Square Eats, returns to Worth Square next Friday, Sept 21st…and it runs nearly a full month, until October 19th. One of the great things about Madison Square Eats 2012 is that it runs from 11am-9pm, so it's easy to stop by for either lunch or dinner on the way home (or both).
There will be 28 great vendors there, some who have been at past ones and some new ones: Roberta's, Momofuku Milk Bar, Mile End, Mighty Balls, Asia Dog, La Sonrisa, Calexico and more.
Click here for a full list of vendors.
If you can't wait that long, or are in the Meatpacking Distict, you can also check out UrbanSpace Meatpacking, which has some of the same and some other vendors.