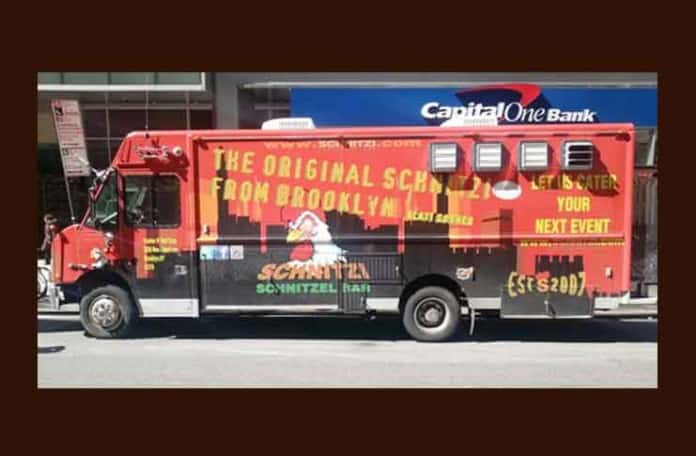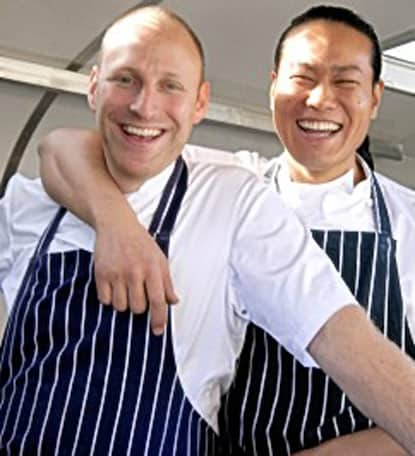 Don't you need an amphibious food truck to cross the Atlantic?  Not this year.
A gourmet kitchen van is to tour the streets during the London Restaurant Festival to prove that traditional British dishes can work as street food.  It will be manned by Michelin-trained chefs Jun Tanaka, right, and Mark Jankel during the festival from October 4 to 18 and will stop at sites such as Spitalfields and Covent Garden markets. [Evening Standard]
Just by coincidence, we expect to be in London in mid-October. We'll let you know if we cross paths with the Michelin-trained food truck – or is called it a food lorry in the UK.