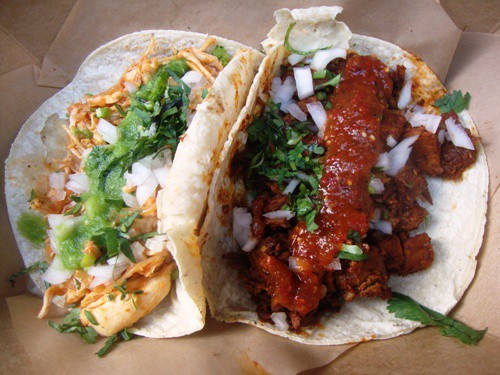 In the first few months of 2012, it seemed like things were slowing up from the frantic pace of new food trucks and carts in 2011.  Now that it's mid-May and we're hearing about all these commencement addresses, it seems like a good time to see who graduated to putting a food truck on the streets of NYC in the New York Street Food Vendors Class of 2012.
There are lots more new New York Street Food Vendors than we originally realized.
Early in the year we saw the first authentic Philly cheesesteak truck in Phil's Steaks, and just this weekend, Shorty's had their soft opening with cheesesteaks, chicken and Italian roast pork heros.
Speaking of heros, right at the beginning of the year, Our Heros started parking in the Financial District with hot and cold heros, platters, soups and salads.  In the last few weeks, they have also started coming up to midtown a couple of days a week.
One of the better new trucks on the New York Street Food Vendors list is Mexico Blvd, who rub their meats with spice blends that impart vibrant flavors.  Their menu isn't large, with mainly tacos and tortas, but it is delicious.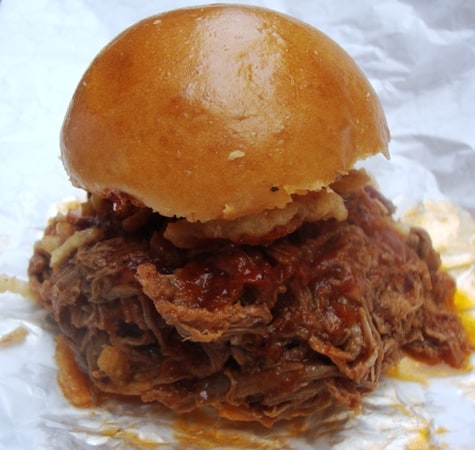 Mike 'n' Willies also has a nice selection of tacos, and sliders as well, with bbq pulled pork, chickpea fritters, brisket and even fish tacos.
On the Asian front, a new cart called Fun Buns was rolled out by the team behind Bian Dang.  They will eventually have 3 different types of bao (Chinese buns), although only 2 types are being served as of today.
Chinese Mirch also has bao, which they call duck sliders on the menu, as well as momos, which are Tibetan dumplings.
Just a couple of weeks ago we saw the debut of the Munchie Mobile, owned and run by NYU students who make big burgers, chicken sandwiches, grilled cheese and even pancakes.  They should be able to satisfy most munchies cravings.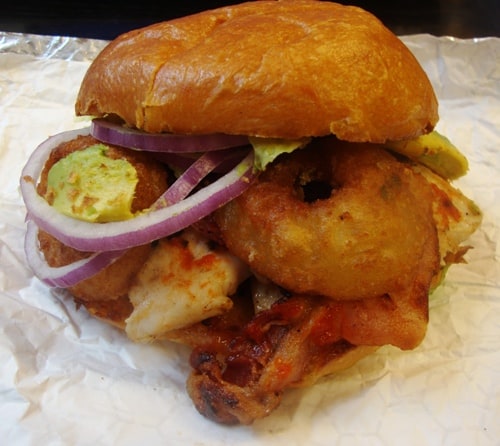 Other new food trucks in 2012 are the Urban Lobster Shack On Wheels, this week brings a new vegan and fresh juice truck called The Squeeze, and if you like big meatballs and rock 'n' roll, check out Marky Ramone's Cruisin' Kitchen.
Despite new laws designed to discourage food trucks, Hoboken has a couple of new ones.  Cool Beans debuted about a week ago with iced coffees & teas, banana whips and waffles.  Molly's Milk Truck is scheduled to hit the street on May 20th with an American menu of healthy salads and sandwiches.
There are a couple of new food carts too.  Kelvin Natural Slush has a new Ice Cube at the corner of Bleecker St & 6th Ave, although it is off the corner for repairs for the next week or two.  We also want to try a great looking new cart on Union Square West called Morocho, which their menu describes as Peruvian Fusion.  Last but not least, the King of Falafel & Shawarma opened a new cart in Manhattan to go along with his award-winning cart in Astoria.
There are also new places to enjoy all these food trucks, new and old.  There's the new World Financial Center Food Truck Court, the Long Island City Food Truck Lot, and even the return of a few trucks to the old Tavern on the Green spot in Central Park by West 67th St.
There are more food trucks than ever to enjoy, and more places to enjoy them.  Man, I love this job!