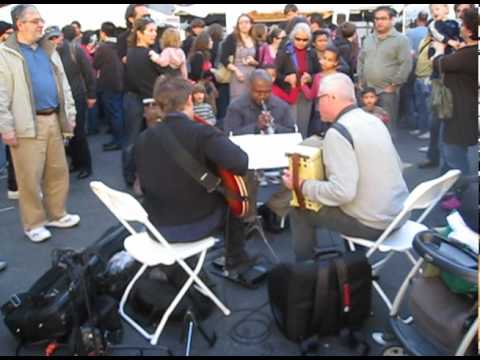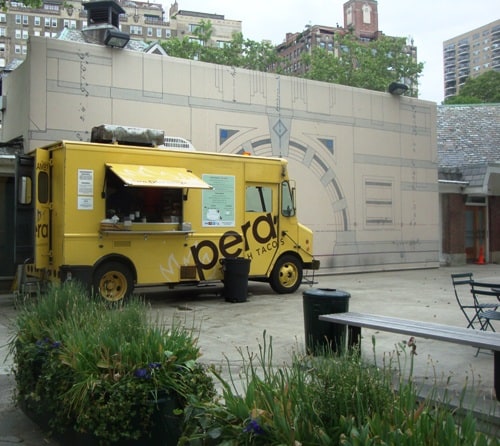 Last week we reported about food trucks returning to the old Tavern on the Green site.  We really enjoyed going there last summer, but the city's Parks Department said it would not allow the trucks to return this season because of upcoming renovations at the site
Pera Turkish Tacos and Van Leeuwen Artisan Ice Cream were reportedly serving towards the end of last week, so we stopped by the site yesterday, pieced some information together, and now we think we know what's going on.
We asked one of Pera's employees whether the truck would be there all summer, and they said Pera would be there through June 10th, but weren't sure whether the contract would be renewed.
Our guess is the Tavern food trucks had 1 year contracts, and the city couldn't keep them from serving at the site without buying back a portion of the contracts.  Since construction on a new restaurant hasn't begun yet, they might as well let the trucks serve another month.
We'll see if the contracts are renewed in another month, but would be surprised if they are.
VLAIC wasn't there yesterday because of the weather, but they will be at the site when the weather cooperates – at least until June 10th.
As for our question last week whether Pera will have booze, that can be answered by the menu below.