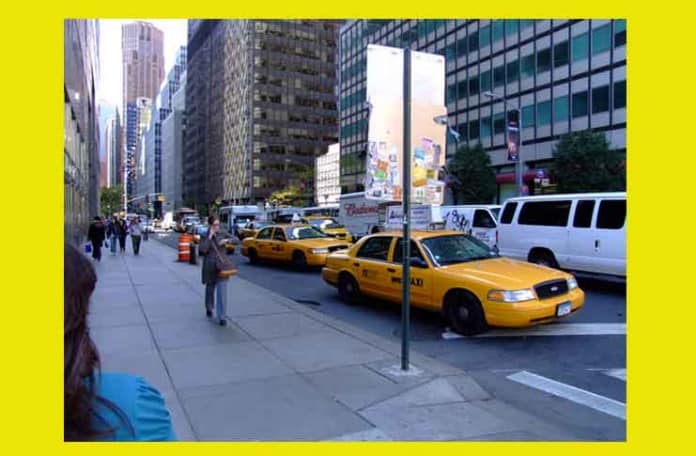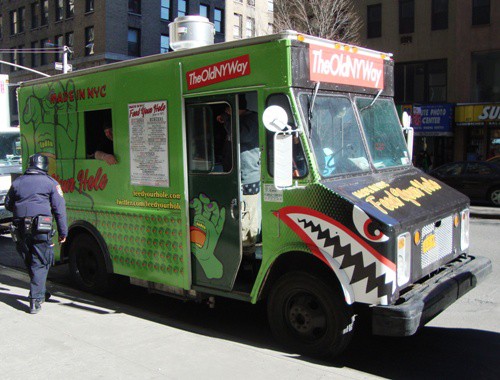 I spoke with Sean from Feed Your Hole last night, and he had 2 pieces of news to report.
Feed Your Hole will have a limited supply of their artfully named new sliders, Syc Fcks, and they will be trying out a new spot at 18th St & 5th Ave. UPDATE: They will be at theior regular spot on 30th & Park.
Syc Fcks were a big hit last week.  So what exactly is a Syc Fck?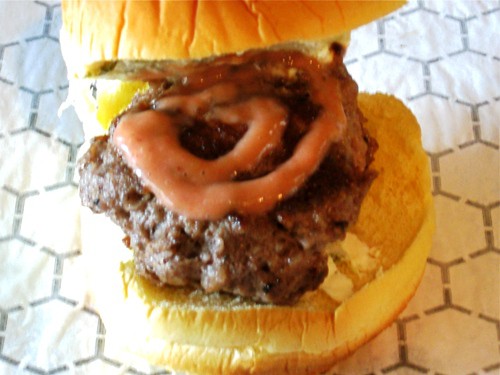 You start with a slider bun and spread some jalapeno cream cheese on the bottom.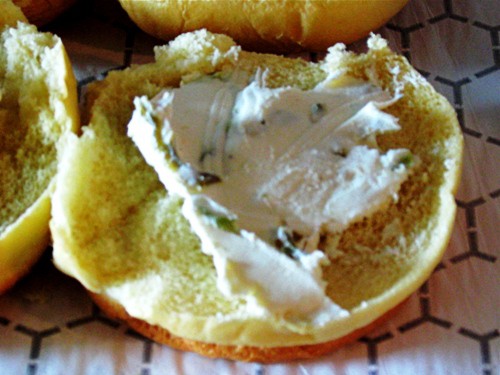 Then you put a slider-sized burger of grass-fed beef on the bun.  Atop the slider is a strawberry-habanero glaze that gives the meat a sweet and spicy kick.
Syc Fcks come 2 to an order with a small order of hand-cut fries for $7.  There will only be 10-15 orders available, so  if you want some Syc Fcks, get to Feed Your Hole early.
And don't forget, they will be trying out a new spot on 18th St & 5th Ave today.