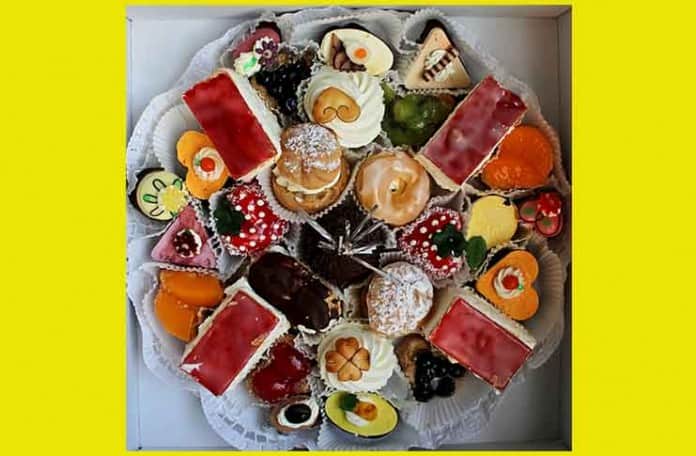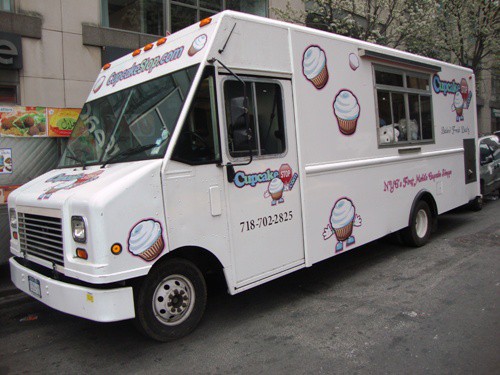 I walked by Cupcake Stop at lunch and took this picture, with the intention of stopping for a cupcake on the way home.
What I didn't know was that one of the bosses bought 3 dozen (!) cupcakes from Cupcake Stop for one of our co-workers birthdays.  He is taking some time off for medical leave starting tomorrow, and we all wanted to wish him a Happy Birthday and good luck with the medical stuff.  It was a very nice gesture from the company.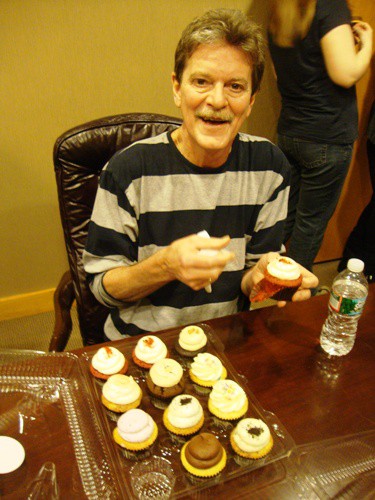 Keep in mind, nobody in my office knows that I am New York Street Food, so I played dumb and said – "Oh, did you get these from that truck over on 58th St" knowing full well the answer was yes.
People started eating the cupcakes and the superlatives were flying. "These are delicious", "much better than Magnolia", and "I can't believe these are from a truck".  I said there were a lot of good food trucks out there these days, but clammed up after that.
I would say people's favorites were the nutella, funfetti and red velvet, although they all went pretty quick.
One of these days, people in my office will find out about New York Street Food and they will be able to put two and two together.  Until then, it's my little secret.