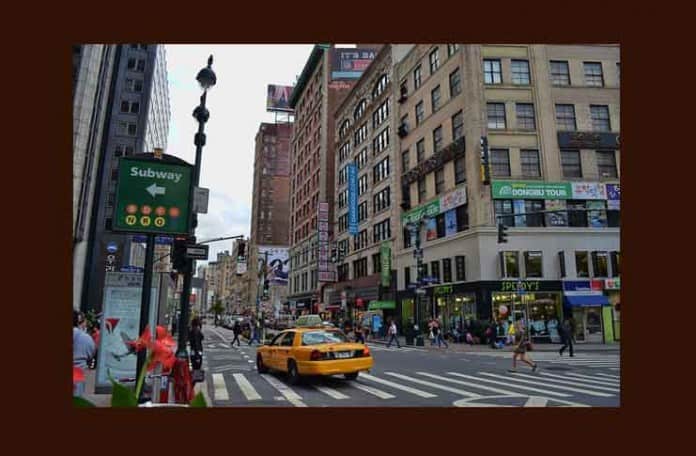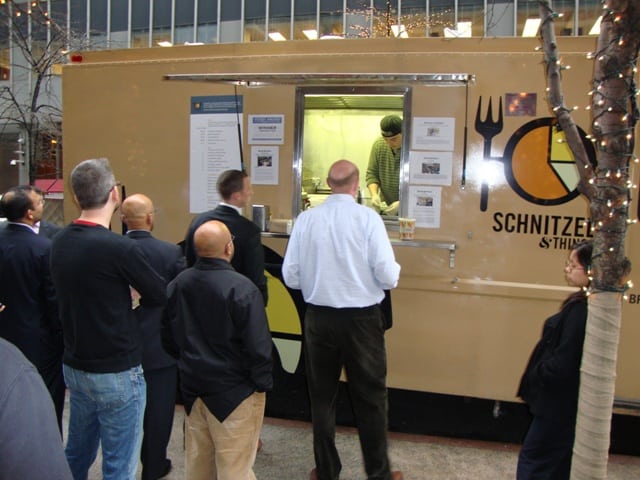 Last summer we told you about a street food series being filmed in various cities around the US for Food Network Canada called Eat St.
We were contacted by the producers a couple of months in advance, and we provided them with lots of information about street food in New York prior to their arrival.  They asked us to come down to their filming of the Big Gay Ice Cream Truck…but we're getting a little ahead of ourselves.  That's Episode 2.
Tonight is Episode 1, with the Grilled Cheese Truck in L.A., Izzy's Tacos and G'Raj Mahal in Austin, and our buddies at Schnitzel & Things.
Here's a small sample of what you can expect to see – schnitz, schnitz and more schnitz.