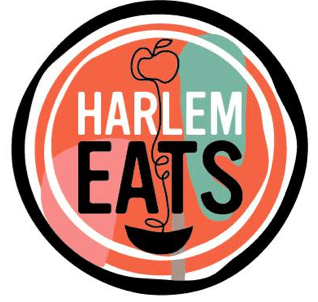 Hello NYC Foodies!
Harlem Eats would like to thank NYSF for giving us this forum to extend a warm invitation to you all for the 2014 Harlem Food Truck Rally, March 29th, 11AM-6PM, Frederick Douglas Blvd between 117th and 118th streets. The Harlem Food Truck Rally is a celebration of Harlem's second Renaissance—the food renaissance! We will be hosting some of NYC's best food trucks, including Wafels & Dinges, Luke's Lobster, and Hibachi Heaven, for an entire day of food, fun, and springtime festivities. Admission is free and the event is open to all. So come celebrate the long-awaited NYC spring with the Harlem Food Truck Rally; bring your friends, family, pets, and support NYC's very best food trucks.
We developed the idea for the Harlem Food Truck Rally through the success of the 2013 Harlem Food Festival, which showed New Yorkers' affinity for delicious street food. Seeing this, we decided to bring you an annual food truck festival. More than food, this is a wonderful family event, bringing communities together for a relaxing Saturday afternoon. As an organization Harlem Eats strongly believes in building a strong, healthy, community, and what better way to do that than through food?
Harlem already has a burgeoning scene for foodies, Cecil's and Vinateria being right around the corner from the Food Truck Rally's venue. Also, Whole Foods will be launching in the same area in 2015. This location holds so much potential, and is a great congregating space for New Yorkers living in Harlem and the nearby Morningside Heights.
The trucks featured at our rally have a large following in downtown New York. This event will give uptowners the rare good fortune to experience the delicious treats in their own backyard. The trucks include cuisines from across New York and across the globe to satisfy everyone's taste buds. Our official list of food trucks for the rally are: Mr. Nice Guy, NYC, Palenque, Wafels & Dinges, Hibachia Heaven, Nuchas Empanadas, Gorilla Cheese, Shorty's, and Bella Torte.
The Harlem Food Truck Rally will be a showcase of all the trucks involved in our larger event, Harlem Eats. The Harlem Eats event will begin on Sunday May 3rd, and will continue every Sunday through the end of October. We are hoping that dedicated foodies like yourself will test the waters with the Harlem Food Truck Rally, satisfy your taste desires, and come back to Harlem Eats for more. Harlem Eats will comprise of all the food vendors and food trucks that were involved in the Food Truck Rally, as well more drawn from Harlem and greater New York.
If you would like more information or want to recommend a food truck (or run a innovative yummy food truck yourself!) please follow/contact us:
Email: info |at| harlemff.com
Website: harlemeats.org
Twitter: @HarlemEats
Facebook: Harlem Food Truck Rally