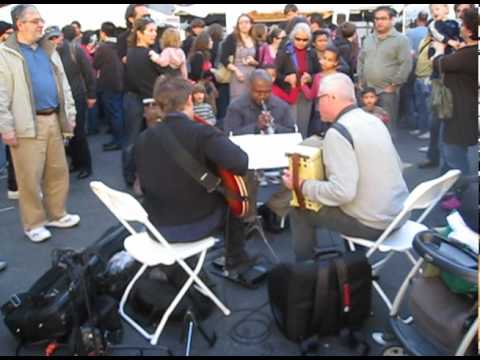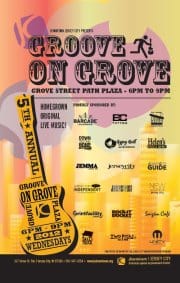 Does it feel like spring yet?  It will soon.  On Wed, April 4th, Groove On Grove returns for its 5th year! (and it doesn't look a day over 3.)
The Jersey City Historic Downtown SID kicks off another exciting year of live music, food, and friends down at the Grove Street PATH with Groove On Grove, every Wed from 6-9pm.
Three bands will be playing the 1st night – The Defending Champions, The One and Nines and Food Will Win The War.
2012 Groove On Grove sponsors include our food truck friends at Coolhaus, Two Pitas In A Pod and The Taco Truck.  Beer & liquor will also be available from Barcade.
Other GOG sponsors include BC Tattoo, Down to the Bone Barbecue Company, Gypsy Grill, Helen's Pizza, Jemma Loan, Jersey City Magazine, Jersey City Guide/Jersey City List, The Jersey City Independent, New Magazine, Print Facility, Rockit-Docket, Saigon Cafe and the Unity Creative Group.
Sounds like a great way to spend Wednesday evenings!