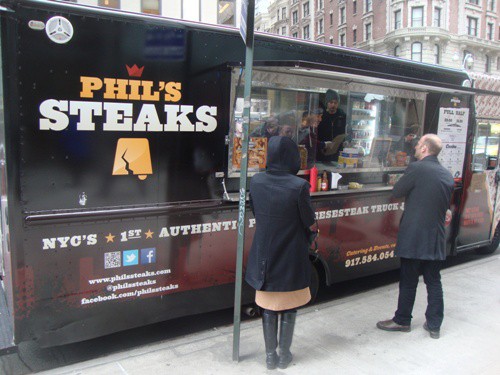 Looks like the precipitation will hold out until after lunch, so you can still get great New York Street Food without getting wet.
Due to high demand and long lines, the WFC Food Truck Court is increasing the number of trucks per day to 5.  Good news for you folks downtown.
As always, check the Mobile Munchies twitter feed before heading out, in case anyone had to move at the last minute.